Judd Apatow: The Return
2017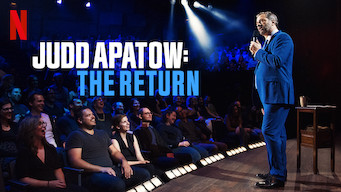 Judd Apatow returns to stand-up comedy after 25 years, riffing on living with three women, amusing moments from his career and much more.
Added to Netflix:
December 12, 2017
From the Daily Dot
Filmed in Montreal over the summer, The Return finds Apatow back onstage for the first time in 25 years, and he certainly has more experience to pull from. Apatow has that "Melissa McCarthy shitting money" now, so he can comfortably regale his audience with stories about desperately trying to make President Obama laugh. This is 50.
---
---
---
---