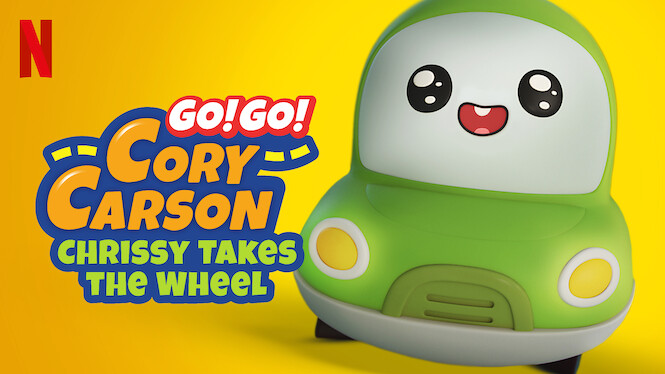 Go! Go! Cory Carson: Chrissy Takes the Wheel
From arcade games to sled days and hiccup cures, Cory Carson's curious little sister Chrissy speeds off on her own for fun and adventure all over town!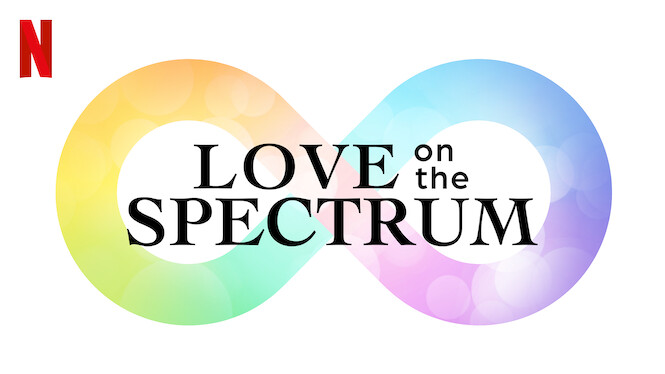 Love on the Spectrum
Finding love can be hard for anyone. For young adults on the autism spectrum, exploring the unpredictable world of dating is even more complicated.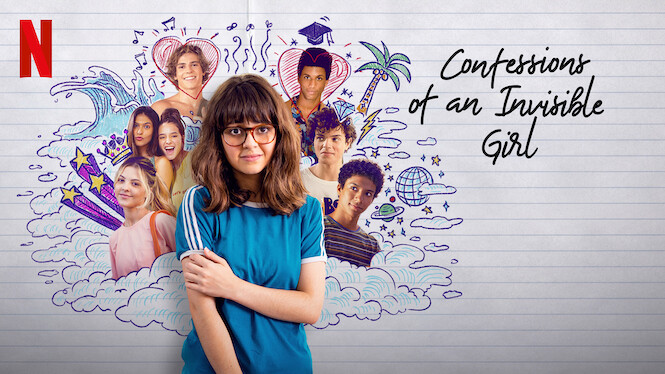 Confessions of an Invisible Girl
When the clever but socially-awkward Tetê joins a new school, she'll do anything to fit in. But the queen bee among her classmates has other ideas.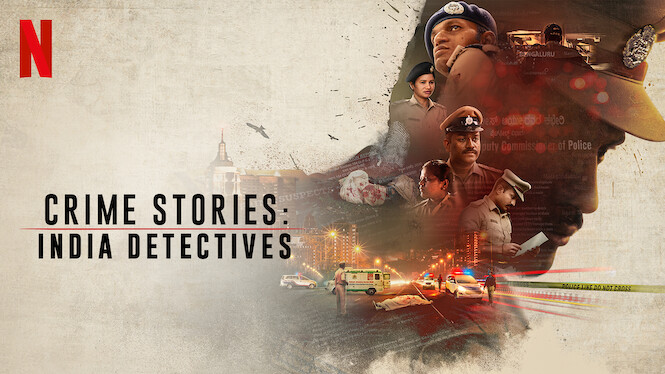 Crime Stories: India Detectives
Cameras following Bengaluru police on the job offer a rare glimpse into the complex and challenging inner workings of four major crime investigations.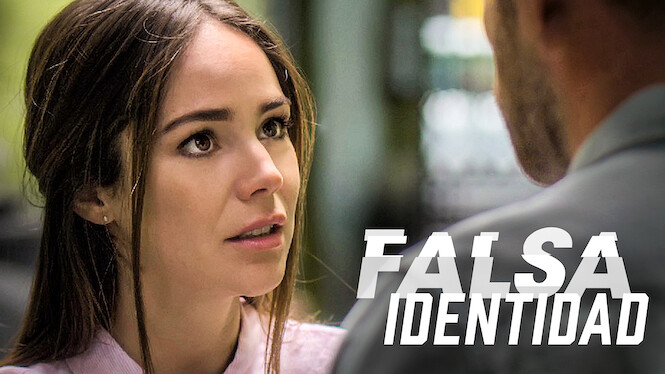 Falsa identidad
Strangers Diego and Isabel flee their home in Mexico and pretend to be a married couple to escape his drug-dealing enemies and her abusive husband.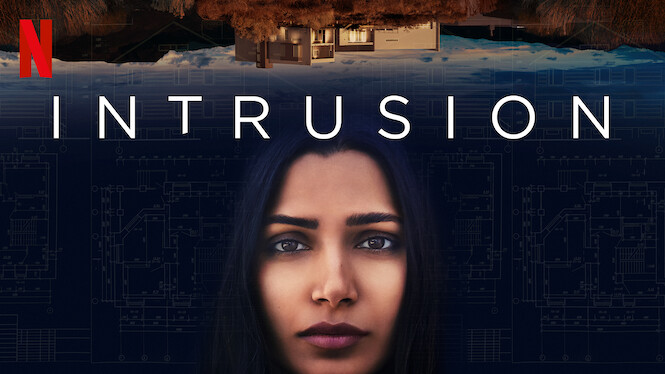 Intrusion
After a deadly home invasion at a couple's new dream house, the traumatized wife searches for answers — and learns the real danger is just beginning.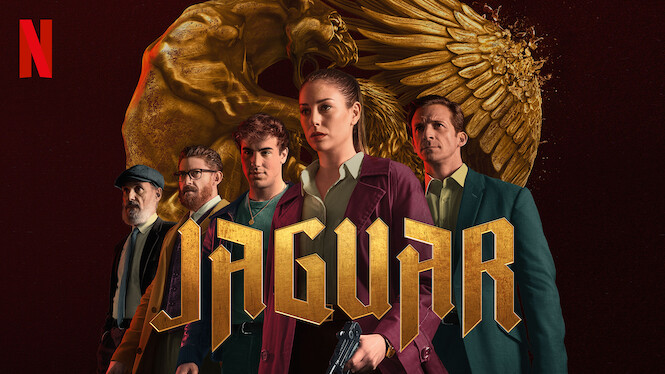 Jaguar
In the 1960s, a Holocaust survivor joins a group of self-trained spies who seek justice against Nazis fleeing to Spain to hide after WWII.
Monsters Inside: The 24 Faces of Billy Milligan
In the late 1970s, an accused serial rapist claims multiple personalities control his behavior, setting off a legal odyssey that captivates America.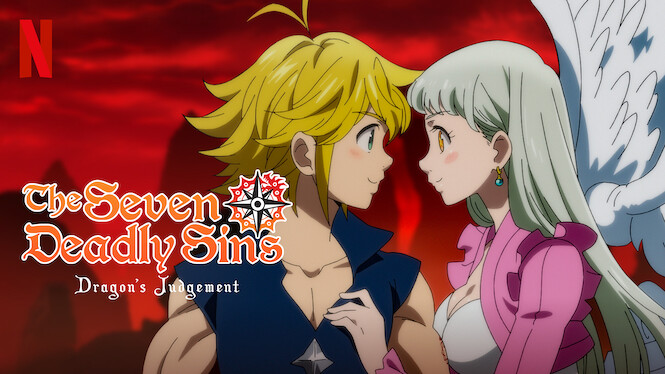 The Seven Deadly Sins
When a kingdom is taken over by tyrants, the deposed princess begins a quest to find a disbanded group of evil knights to help take back her realm.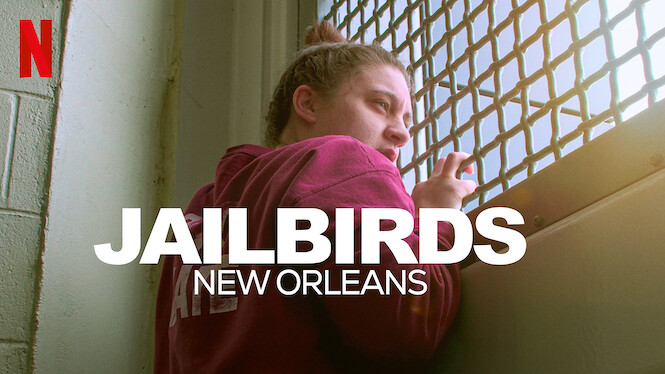 Jailbirds New Orleans
Feuds, flirtations and toilet talk go down among the incarcerated women at the Orleans Justice Center in New Orleans on this gritty reality series.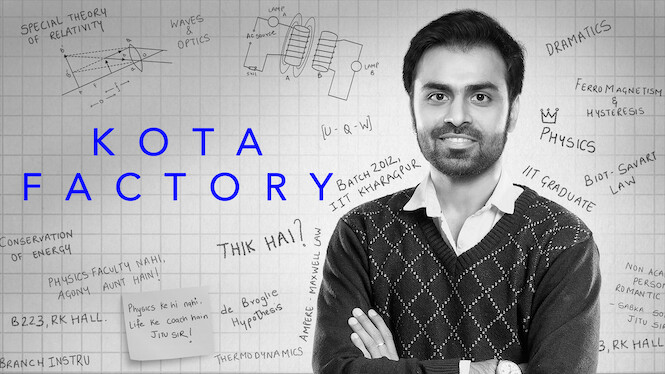 Kota Factory
In a city of coaching centers known to train India's finest collegiate minds, an earnest but unexceptional student and his friends navigate campus life.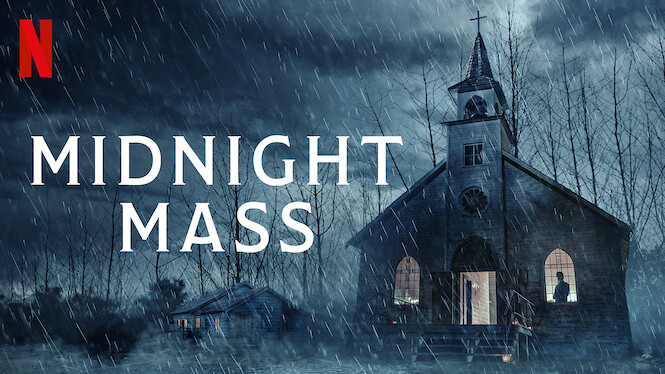 Midnight Mass
The arrival of a charismatic young priest brings glorious miracles, ominous mysteries and renewed religious fervor to a dying town desperate to believe.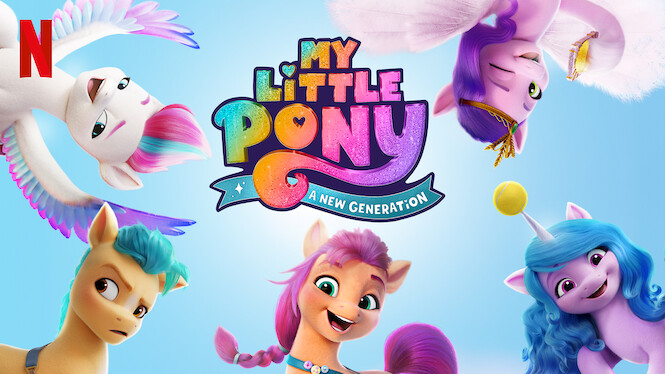 My Little Pony: A New Generation
Equestria's divided. But a bright-eyed hero believes Earth Ponies, Pegasi and Unicorns should be pals — and, hoof to heart, she's determined to prove it.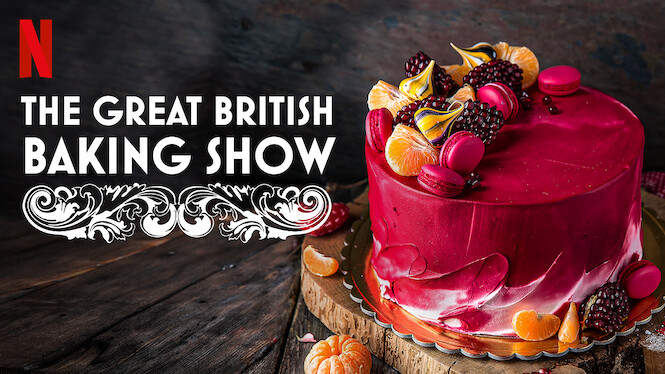 The Great British Baking Show
A talented batch of amateur bakers face off in a 10-week competition, whipping up their best dishes in the hopes of being named the U.K.'s best.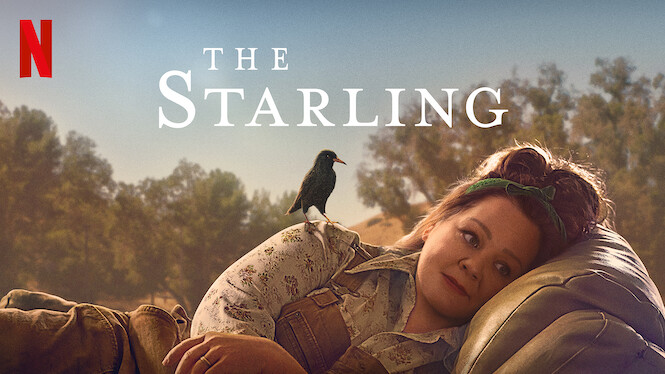 The Starling
A woman adjusting to life after a loss contends with a feisty bird that's taken over her garden — and a husband who's struggling to find a way forward.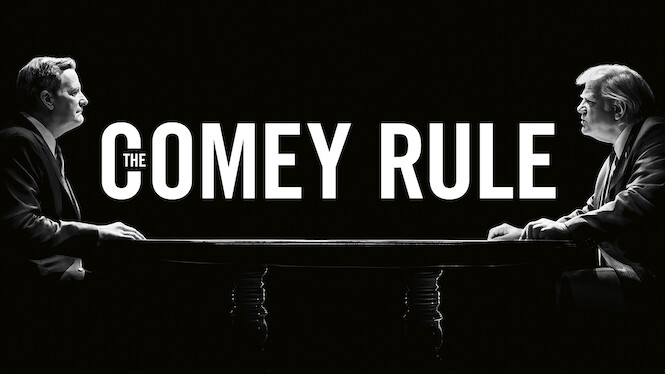 The Comey Rule
Adapted from the memoir "A Higher Loyalty," this drama details the fraught relationship between Donald Trump and former FBI Director James Comey.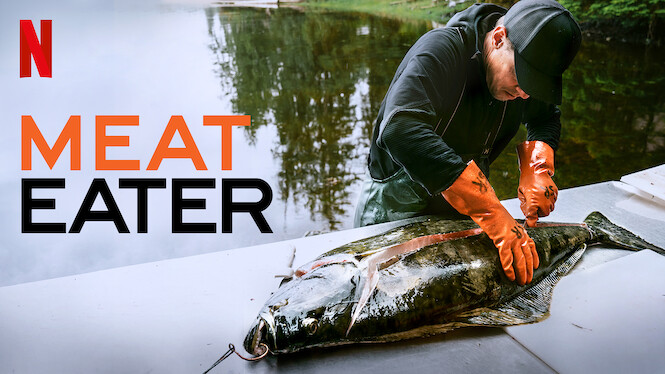 MeatEater
Hunter, author, cook and conservationist Steven Rinella treks into the world's most remote, beautiful regions, bringing game meat from field to table.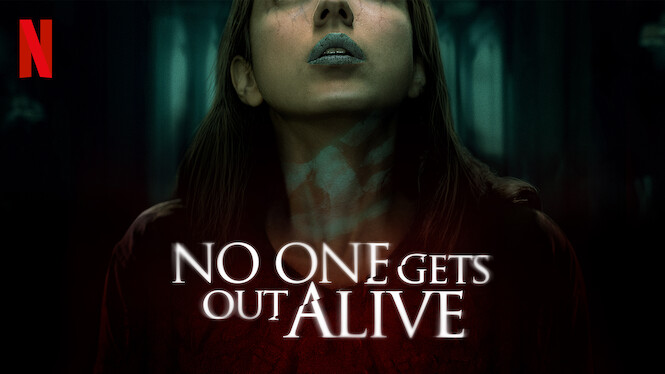 No One Gets Out Alive
Desperate and without documentation, a woman from Mexico moves into a rundown Cleveland boardinghouse. Then the unsettling cries and eerie visions begin.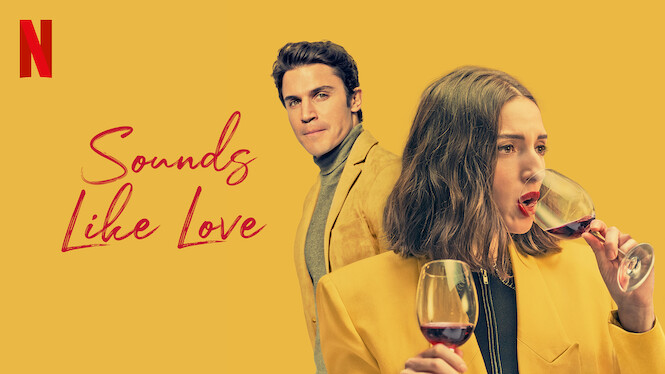 Sounds Like Love
Just as Maca's career reaches an inflection point, the enigmatic ex who broke her heart reappears in Madrid and she turns to her friends for support.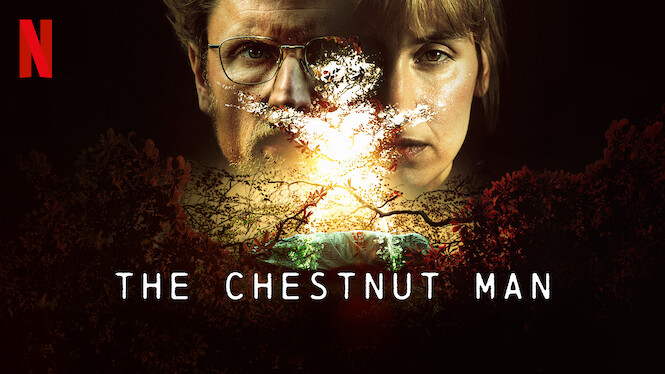 The Chestnut Man
At a grisly murder scene sits a figurine made of chestnuts. From this creepy clue, two detectives hunt a killer linked to a politician's missing child.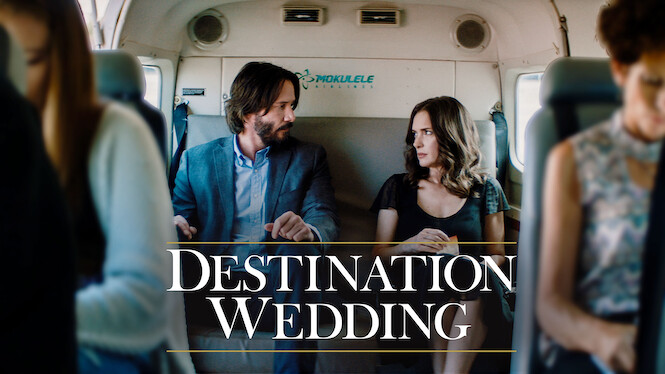 Destination Wedding
Insults and sparks fly when two misanthropic, motormouthed singles meet en route to a wedding in California wine country that neither wants to attend.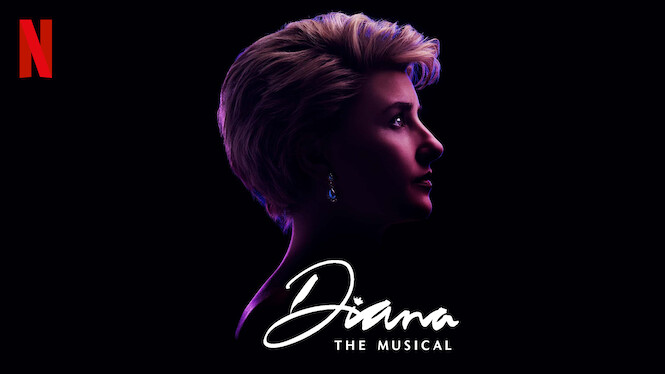 Diana: The Musical
The dazzling and devastating life of Princess Diana takes center stage in this original musical, filmed in advance of its official Broadway opening.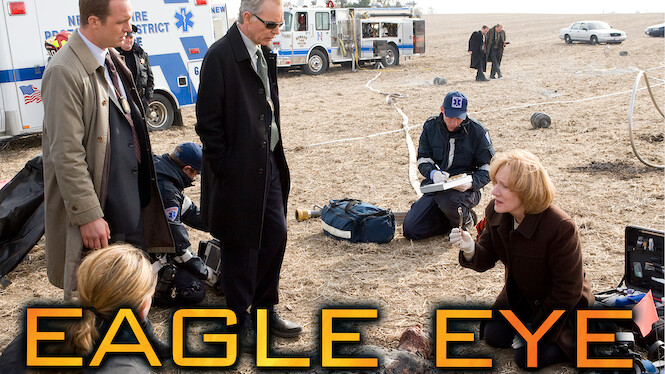 Eagle Eye
An aimless slacker finds himself inexplicably linked to a notorious terrorist cell and hotly pursued by federal authorities.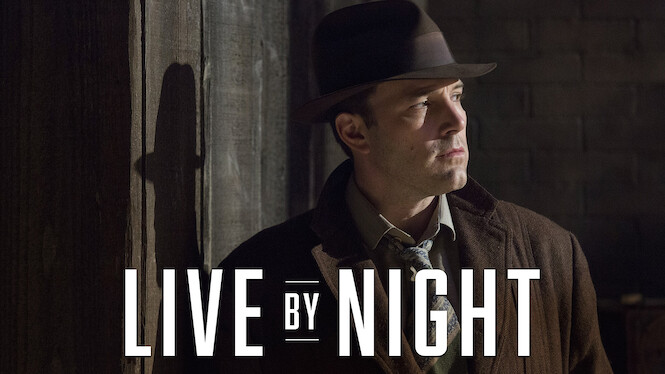 Live by Night
During Prohibition, the son of a cop bootlegs his way toward the top of the Florida underworld, but not before making a powerful enemy.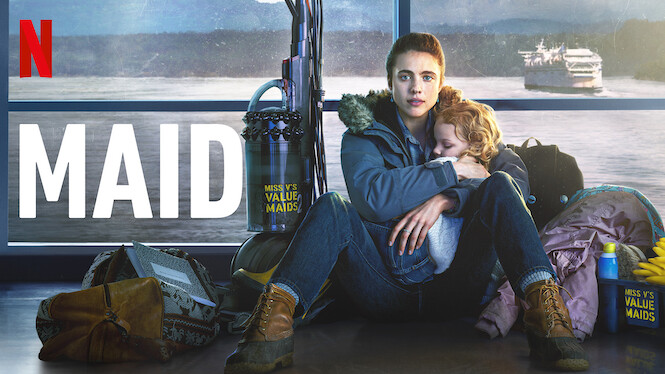 Maid
After fleeing an abusive relationship, a young mother finds a job cleaning houses as she fights to provide for her child and build them a better future.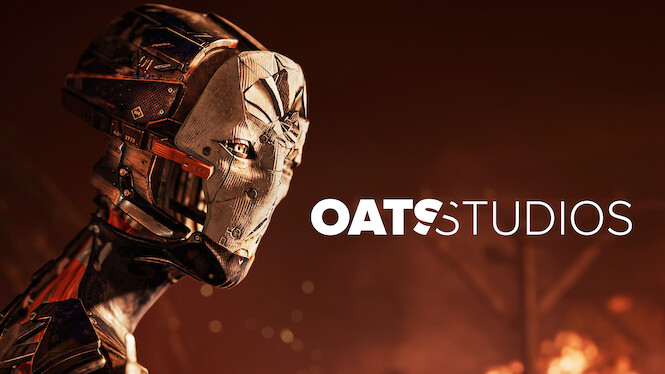 Oats Studios
Director Neill Blomkamp produces a series of experimental short films that envision post-apocalyptic worlds and nightmarish scenarios.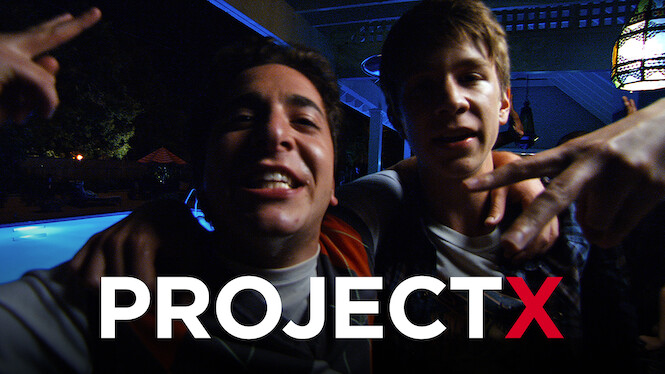 Project X
With their parents out of town, three high school geeks throw a party that escalates into a frenzied free-for-all when the online invite goes viral.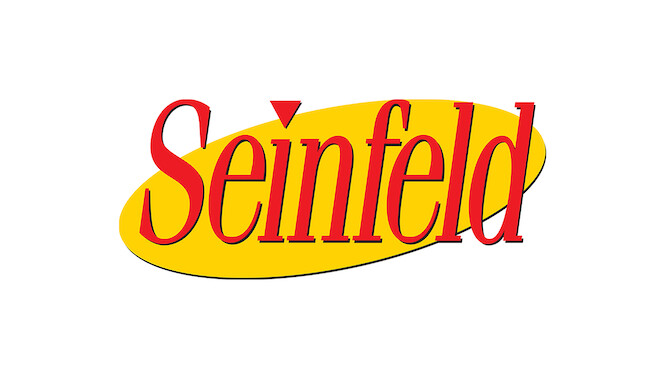 Seinfeld
The "show about nothing" is a sitcom landmark, with comic Jerry and his three sardonic friends finding laughs in both the mundane and the ridiculous.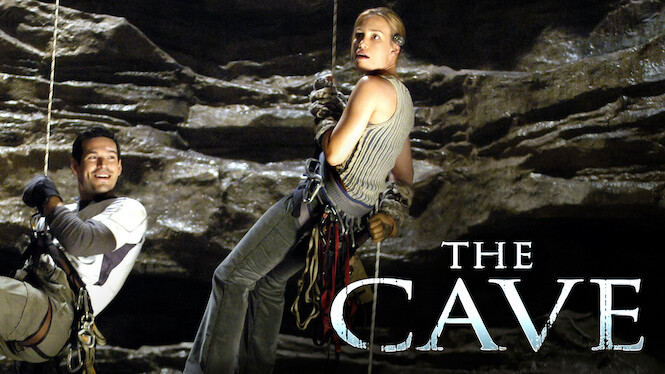 The Cave
When the cavern they're surveying collapses, a group of seasoned explorers is stranded inside a network of caves at the bottom of the ocean.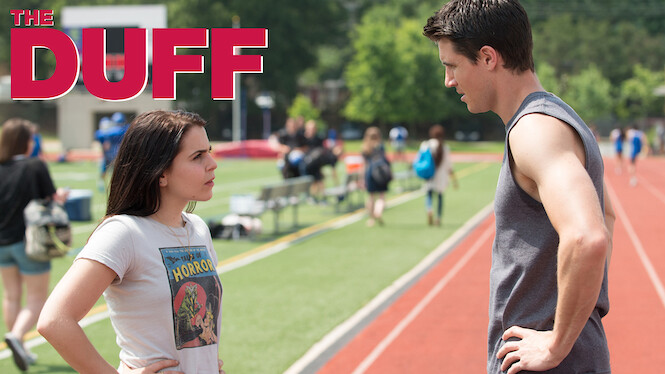 The DUFF
When a smart high schooler learns she's the Designated Ugly Fat Friend in her popular clique, she enlists a jock's help for a massive makeover.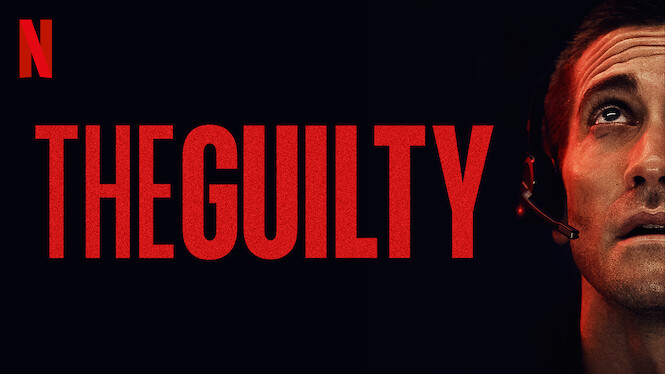 The Guilty
A troubled police detective demoted to 911 operator duty scrambles to save a distressed caller during a harrowing day of revelations — and reckonings.
The Seven Deadly Sins: Cursed by Light
Meliodas and his friends jump back into action when the new era of peace is threatened by a powerful magical alliance that could spell the end for all.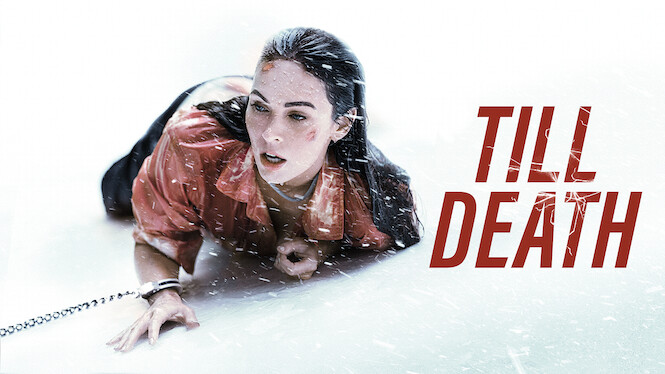 Till Death
A woman finds herself shackled to her dead spouse as part of a revenge plot. As the rest of the plan unfolds, a desperate battle for survival begins.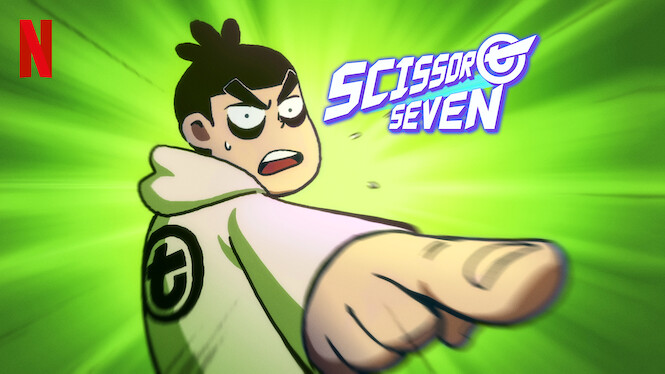 Scissor Seven
Seeking to recover his memory, a scissor-wielding, hairdressing, bungling quasi-assassin stumbles into a struggle for power among feuding factions.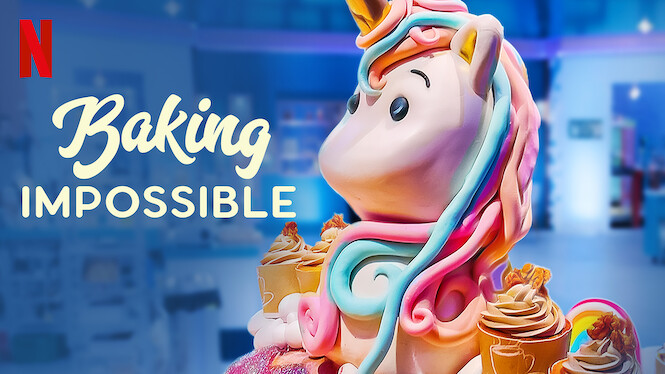 Baking Impossible
Top bakers and engineers team up to build edible creations that must taste delicious and survive intense engineering stress tests to win $100,000.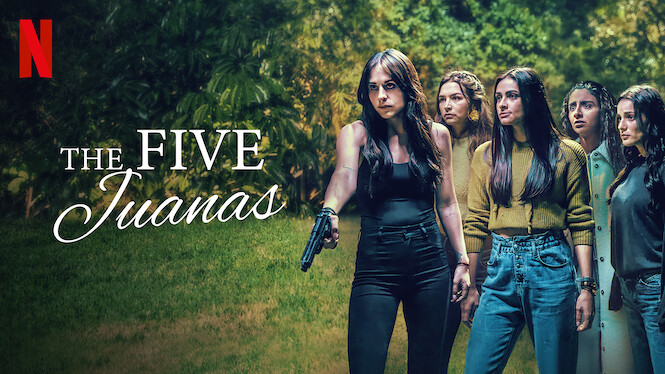 The Five Juanas
Five women with the same birthmark set out to unravel the truth about their pasts and discover a tragic web of lies spun by a powerful politician.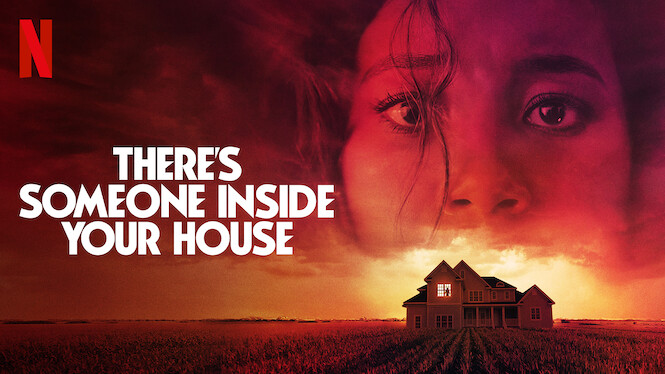 There's Someone Inside Your House
Makani and her friends at Osborne High School try to identify and stop a masked killer who's targeting students and exposing their biggest secrets.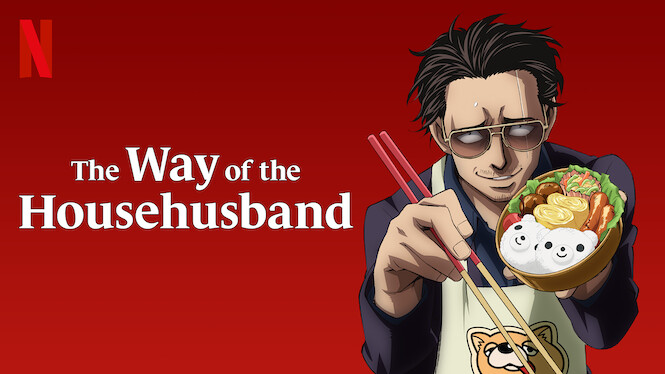 The Way of the Househusband
After disappearing from the underworld, the legendary yakuza Tatsu, "the Immortal Dragon," resurfaces — as a fiercely devoted stay-at-home husband.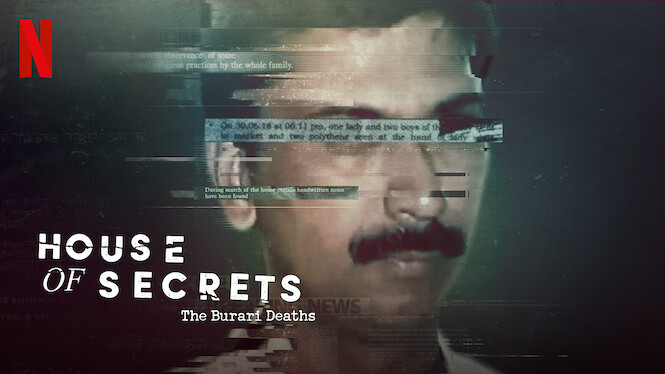 House of Secrets: The Burari Deaths
Suicide, murder... or something else? This docuseries examines chilling truths and theories around the deaths of 11 members of a Delhi family.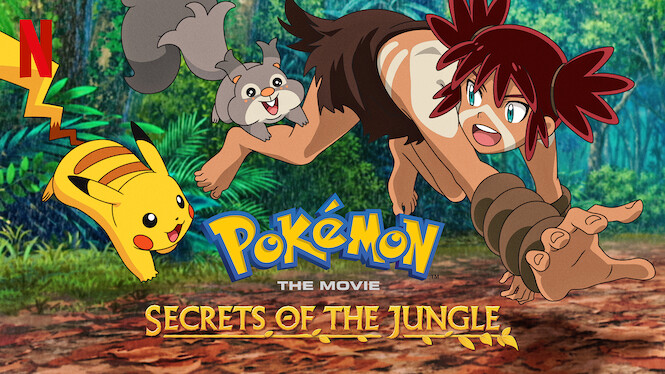 Pokémon the Movie: Secrets of the Jungle
Koko grows up in the jungle with a solitary Zarude. When he meets Ash and Pikachu, he discovers the human world — and a plot threatening his home!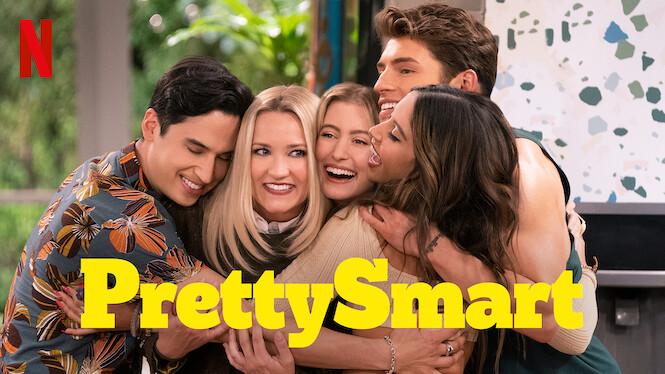 Pretty Smart
Book-smart Chelsea discovers she has a lot to learn about happiness when she's forced to move in with her bubbly sister and three roommates.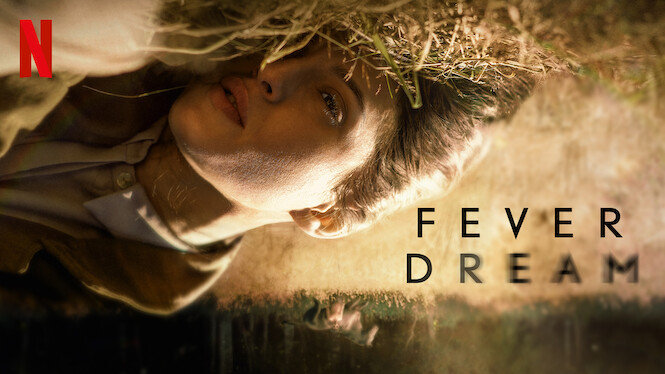 Fever Dream
The charged relationship between two young moms, one a visitor and the other a local, reveals a looming environmental catastrophe and a spiritual crash.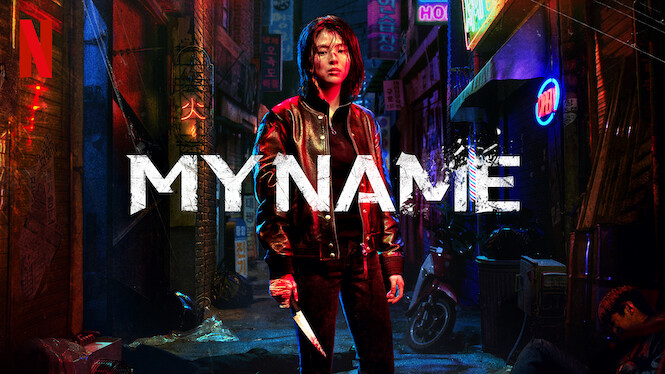 My Name
Following her father's murder, a revenge-driven woman puts her trust in a powerful crime boss — and enters the police force under his direction.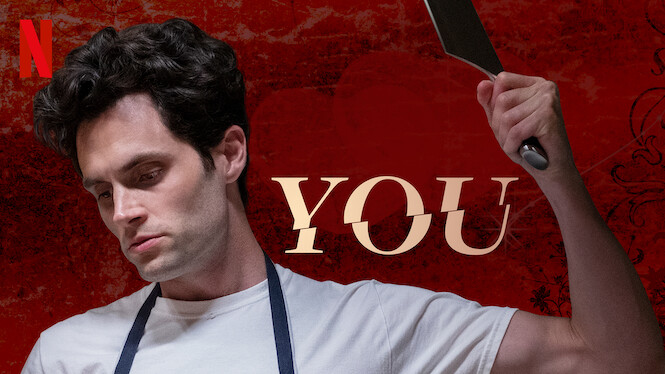 You
A dangerously charming, intensely obsessive young man goes to extreme measures to insert himself into the lives of those he is transfixed by.