---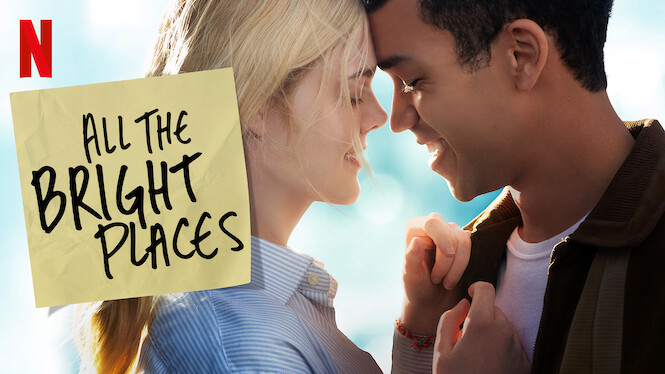 All The Bright Places
Two teens facing personal struggles form a powerful bond as they embark on a cathartic journey chronicling the wonders of Indiana.
Dark · Emotional · Romantic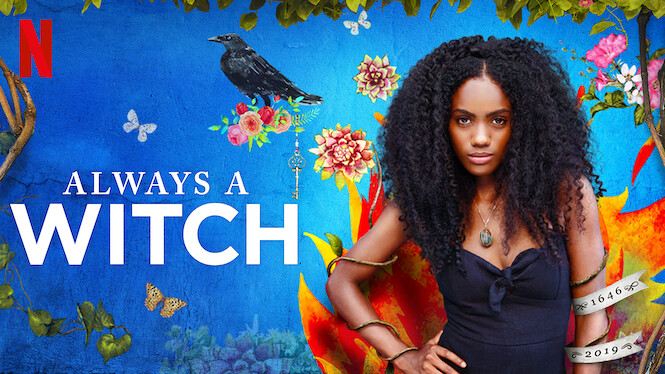 Always a Witch
A young 17th-century witch time travels to the future to save the man she loves, but first must adjust to present-day Cartagena and defeat a dark rival.
Emotional · Fantasy TV · Teen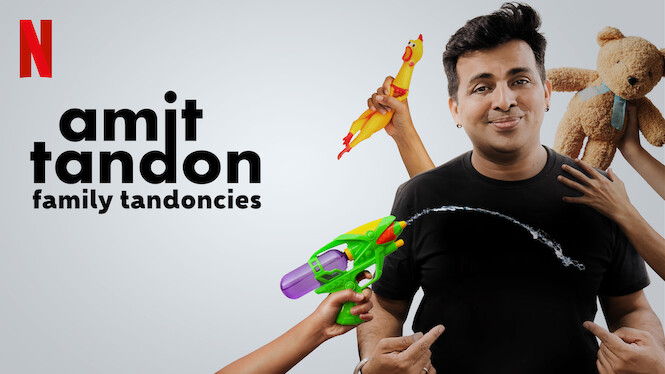 Amit Tandon: Family Tandoncies
From the death of romance in marriage to the injustices of modern-day parenting, Amit Tandon shares wisdom and wisecracks as a battle-scarred family guy.
Comedy · Parenthood · Stand-Up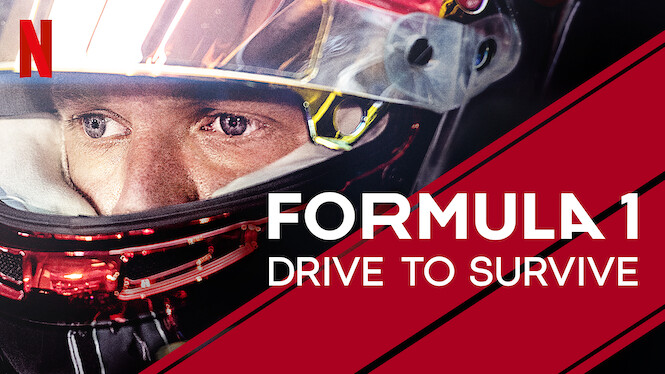 Formula 1: Drive to Survive
Drivers, managers and team owners live life in the fast lane — both on and off the track — during each cutthroat season of Formula 1 racing.
Captivating · Exciting · Forceful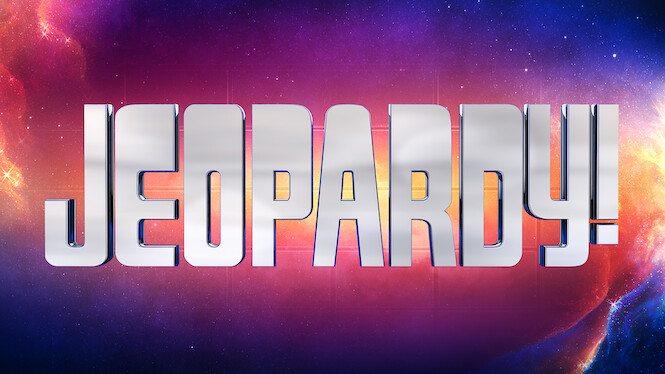 Jeopardy!
Alex Trebek hosts one of TV's longest-running game shows, where a trio of players buzz in with their knowledge of history, arts, pop culture and more.
Family · Game Show · Reality TV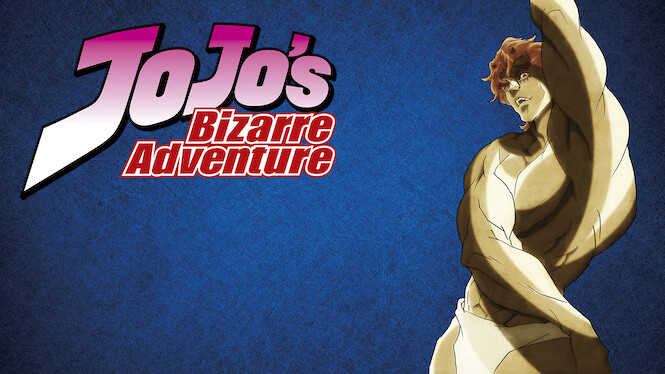 JoJo's Bizarre Adventure
Multiple generations of the Joestar family – all with the same nickname – confront supernatural villains through a series of time periods.
Exciting · Fantasy Anime · Forceful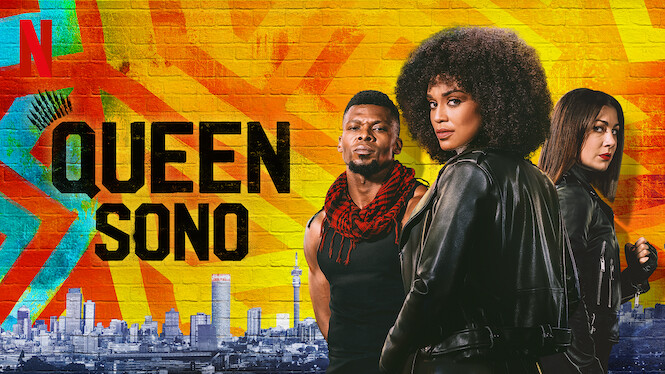 Queen Sono
South African spy Queen Sono finds herself in a nefarious web of business and politics as she seeks to uncover the truth behind her mother's death.
Forceful · Slick · Soapy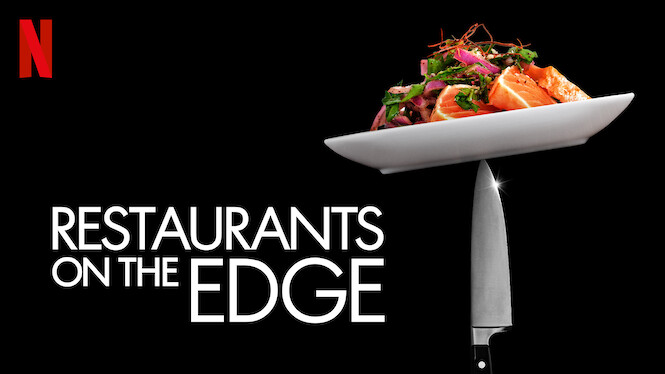 Restaurants on the Edge
Three food and design experts travel the world to revive failing restaurants by connecting them to the local culture beyond their gorgeous views.
Feel-Good · Lifestyle · Relaxing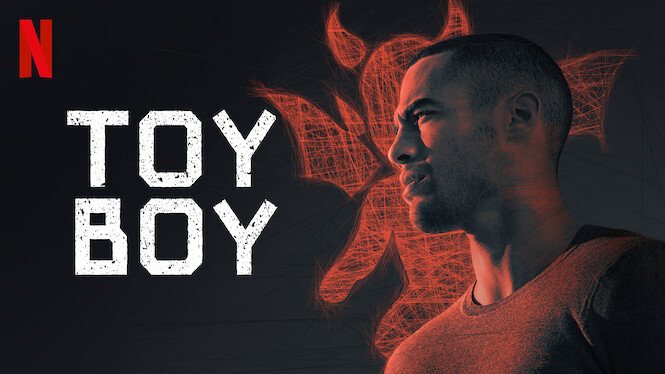 Toy Boy
After seven years in a Málaga prison, a male stripper is released pending retrial and sets out to prove his lover framed him for her husband's murder.
Gritty · Slow Burn · Suspenseful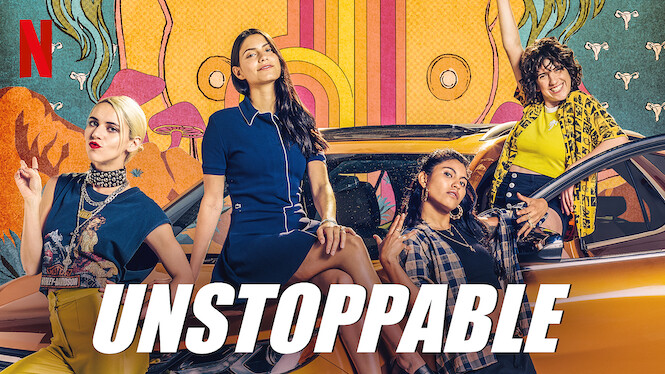 Unstoppable
A group of friends set out on a road trip when an unexpected fourth passenger forces an abrupt change of plans.
Intimate · Quirky · Soapy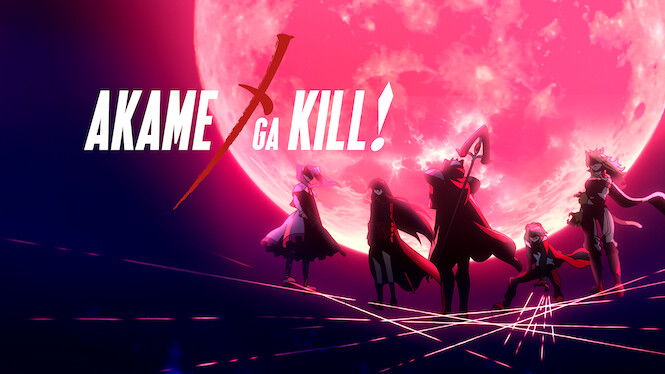 Akame ga Kill!
Tatsumi sets out on a journey to help his poor village. When he's rescued by a band of assassins, he joins their fight against the corrupt government.
Dark · Exciting · Fantasy Anime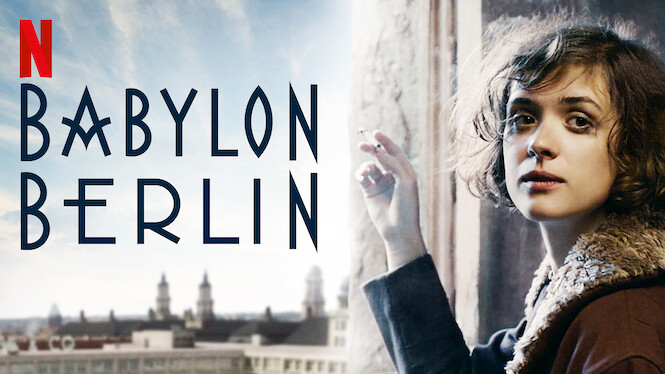 Babylon Berlin
A Soviet freight train's hijacking leads a haunted cop and a poor typist to uncover a political conspiracy amid the vice and glamour of 1929 Berlin.
Gritty · Suspenseful · Thriller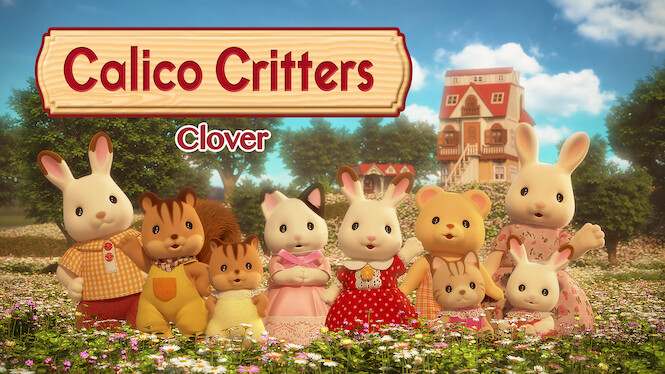 Calico Critters Mini Episodes Clover
From throwing parties to planning fashion shows, the Hopscotch Rabbit Family is ready to leap into the daily adventures of their sweet town.
Animals · Girl Power · Kids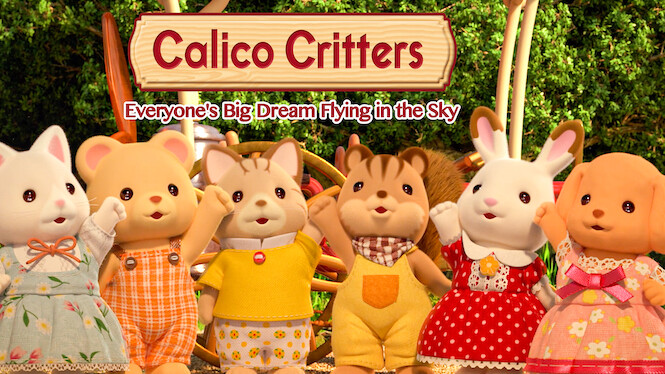 Calico Critters: Everyone's Big Dream Flying in the Sky
In the Hazelnut Chipmunk Family, Dominic is a little boy who loves to play, but a big moment will make him more grown-up on one memorable day.
Animals · Children & Family · Movie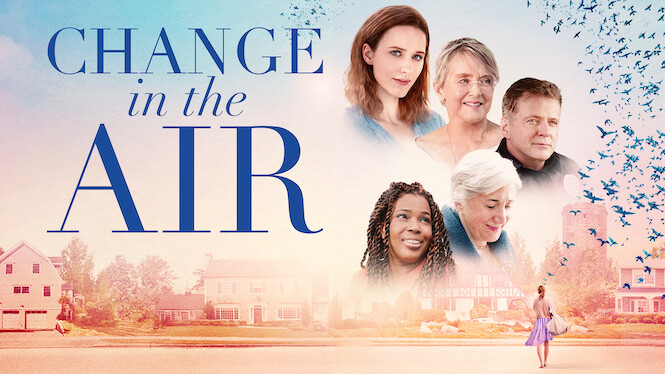 Change in the Air
When a secretive woman breezes into a quiet town, her subdued neighbors get swept up in curiosity over her ethereal presence.
Drama · Heartfelt · Inspiring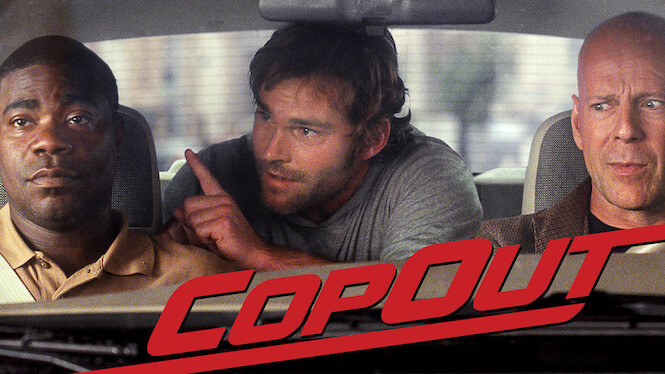 Cop Out
Jimmy Monroe and off-kilter Paul Hodges are two suspended cops trying to track down a stolen and very valuable 1950s baseball card.
Goofy · Irreverent · Raunchy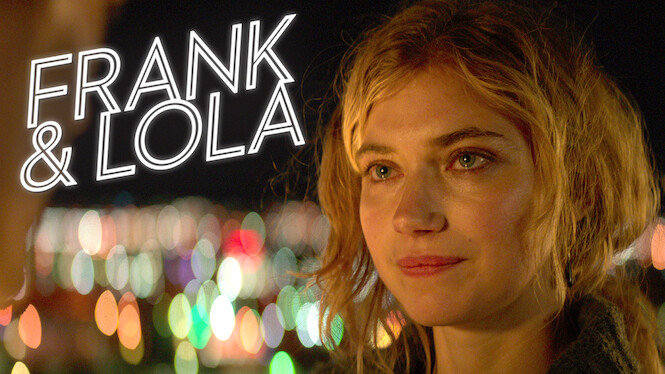 Frank & Lola
A talented Las Vegas chef falls in love with an aspiring fashion designer but turns violently jealous when he realizes that she's hiding dark secrets.
Intimate · Ominous · Thriller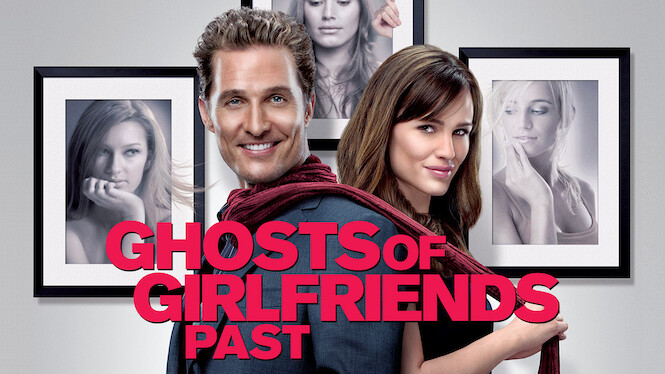 Ghosts of Girlfriends Past
At his brother's wedding, playboy Connor discovers that the ghosts of his many girlfriends have come to give him a piece of their mind.
Comedy · Fantasy Movie · Romantic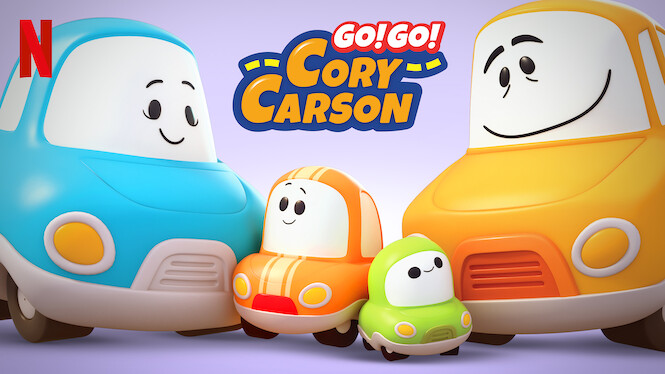 Go! Go! Cory Carson
Beep, beep – go, go! Buckle up for fun and adventure with adorable kid car Cory Carson as he explores the winding roads of Bumperton Hills.
Feel-Good · Kids · TV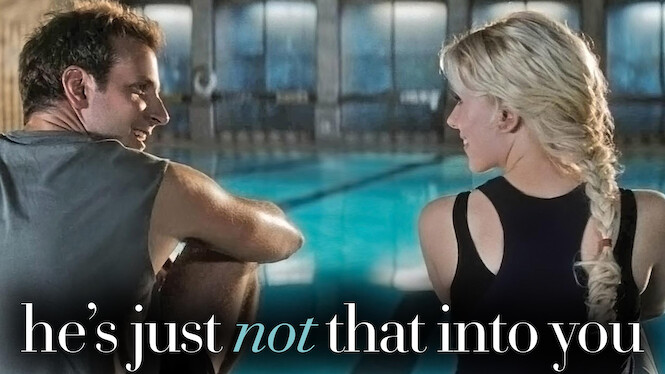 He's Just Not That Into You
Love-hungry Baltimoreans deal with the pitfalls of human interaction in this big-screen adaptation of Greg Behrendt's best-selling book.
Comedy · Ensemble · Romantic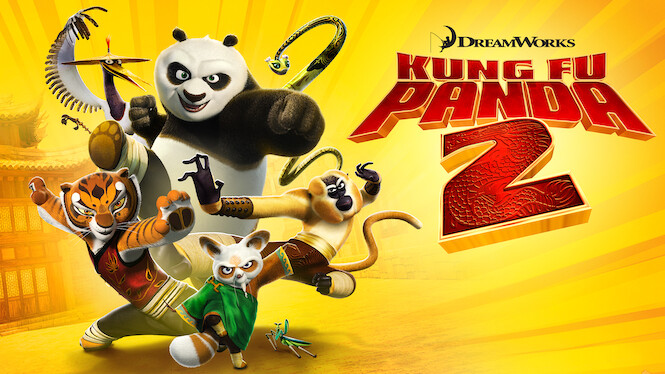 Kung Fu Panda 2
When a frightful new enemy emerges, Po and the Furious Five embark on a perilous journey to save China and the art of kung fu.
Action Comedy · Exciting · Martial Arts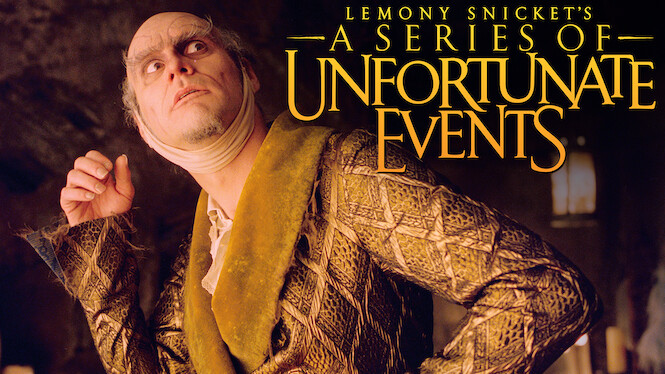 Lemony Snicket's A Series of Unfortunate Events
After their parents are tragically killed, three orphans are taken in by the dastardly Count Olaf, who hopes to snatch their inheritance from them.
Children & Family · Comedy · Dark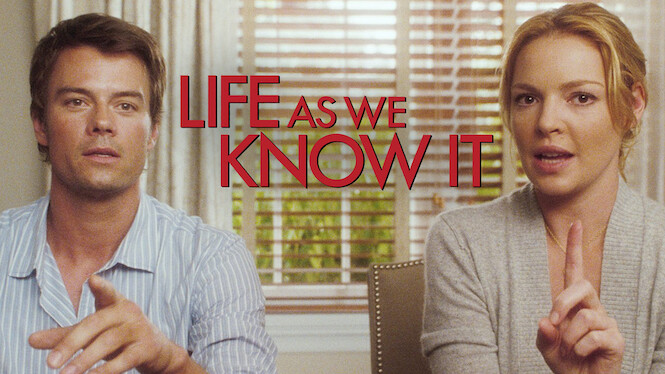 Life as We Know It
Holly and Eric discover reciprocal hatred during their first date, but must put their feelings aside after becoming guardians of their friends' baby.
Dramedy · Heartfelt · Romantic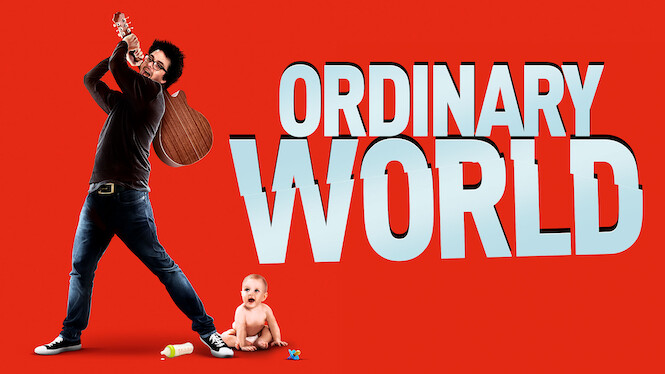 Ordinary World
A suburban dad having a midlife crisis throws a lavish 40th birthday party to celebrate his punk-rock past but discovers it's not easy going back.
Comedy · Dramedy · Understated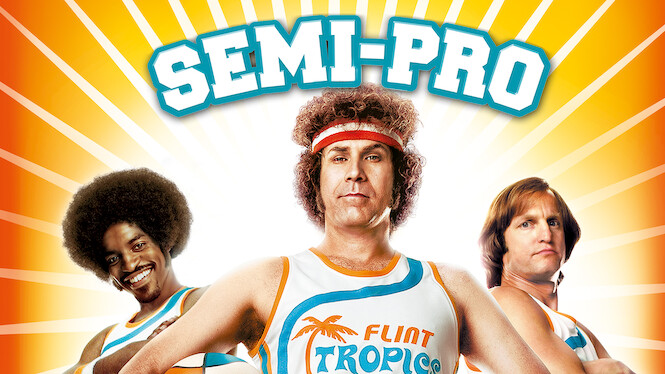 Semi-Pro
Jackie is the cocky owner and coach of the Flint Michigan Tropics – the team with the worst record in the renegade American Basketball Association.
Late Night Comedy · Raunchy · Satire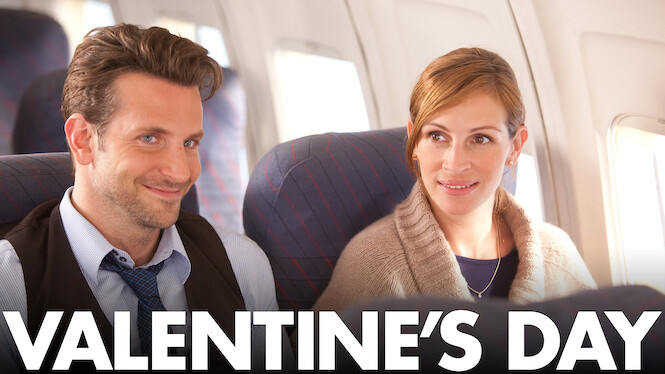 Valentine's Day
The tripwires of modern love are exposed in a carousel involving relationships and the single life on the most romantic day of the year: February 14.
Comedy · Ensemble · Romantic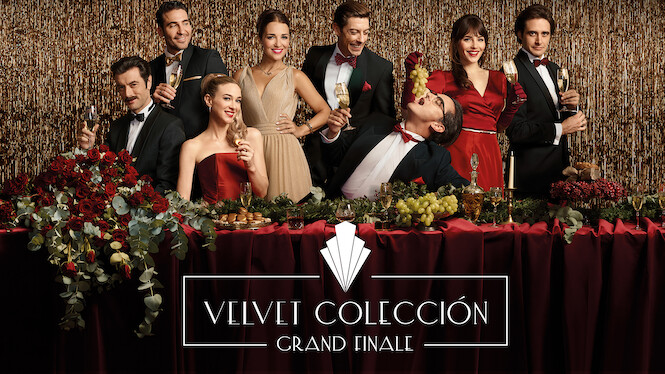 Velvet Colección: Grand Finale
During Christmas 1969, the impending sale of Velvet reunites past and present staff in Madrid for fond remembrances, second chances and new beginnings.
Emotional · Intimate · Soapy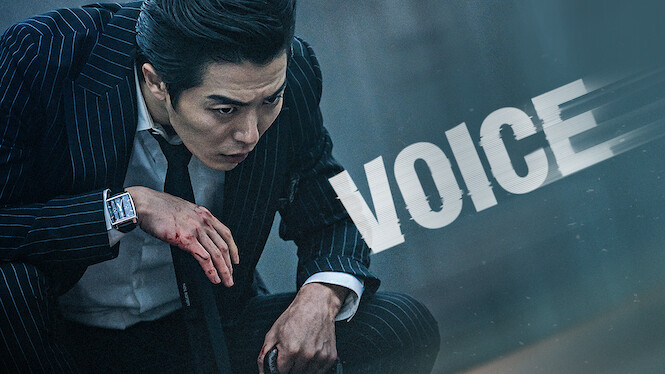 Voice
A deft detective whose wife is killed by a serial murderer teams up with a rookie cop, a gifted voice profiler dealing with her own father's murder.
Dark · Rousing · Suspenseful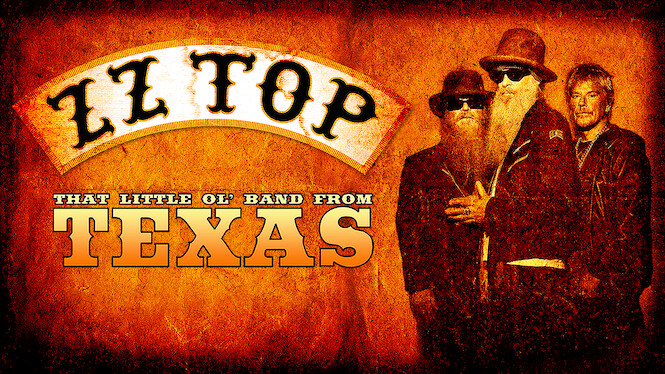 ZZ TOP: THAT LITTLE OL' BAND FROM TEXAS
This documentary delves into the mystique behind the blues-rock trio and explores how the enigmatic band created their iconic look and sound.
Critically Acclaimed · Movie · Music Documentary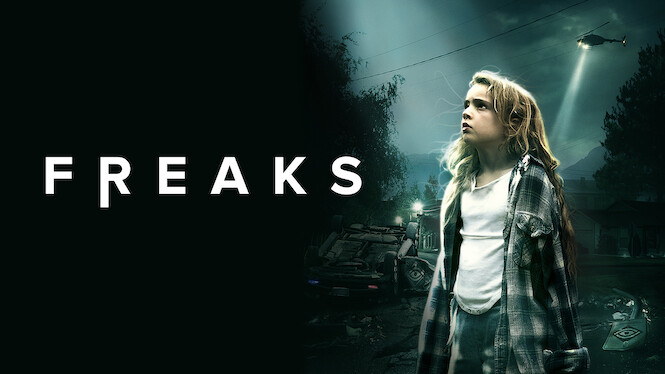 Freaks
Hidden away by her eccentric father, a mysterious young girl uncovers frightening truths when she starts to make contact with the outside world.
Dystopian · Mind-Bending · Ominous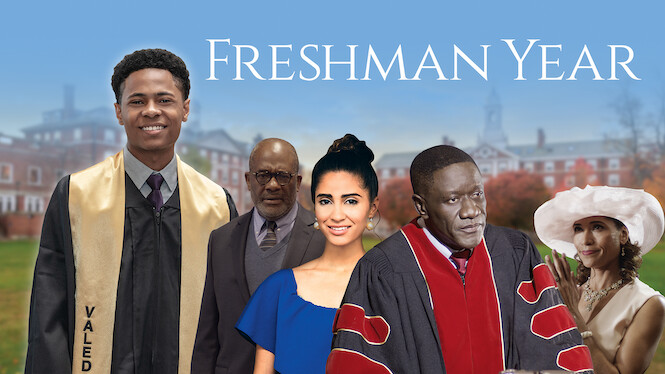 Freshman Year
A devout preacher's son leaves his protective home to begin college and meets a self-reliant student who will test his faith and his heart.
Drama · Faith and Spirituality · Inspiring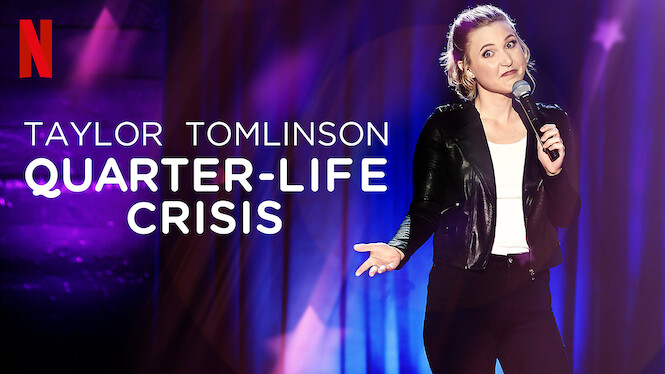 Taylor Tomlinson: Quarter-Life Crisis
She's halfway through her 20s — and she's over it. Too old to party, too young to settle down, comedian Taylor Tomlinson takes aim at her life choices.
Comedy · Irreverent · Stand-Up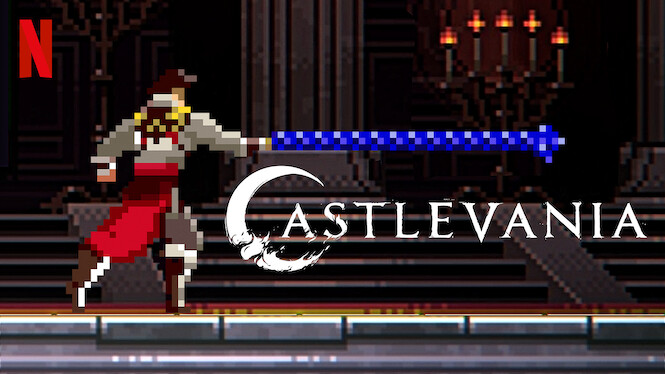 Castlevania
A vampire hunter fights to save a besieged city from an army of otherworldly beasts controlled by Dracula himself. Inspired by the classic video games.
Gory · Scary · Violent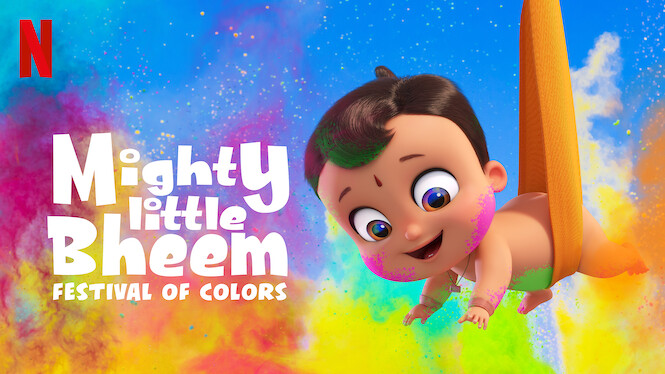 Mighty Little Bheem: Festival of Colors
From surprising stage performances to spraying colors with friends, join baby Bheem for all his Holi hijinks during the special spring festival.
Comedy · Goofy · Kids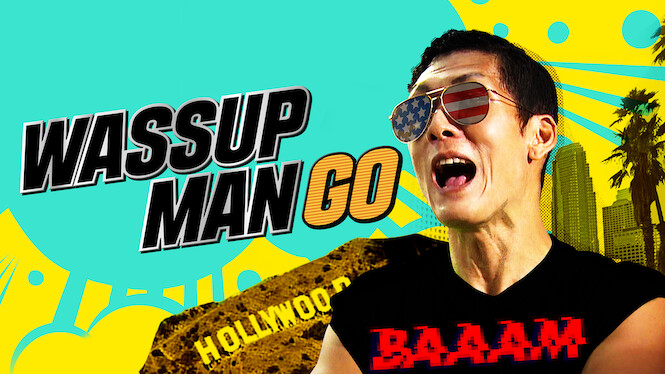 Wassup Man GO!
Famously unfiltered star Joon Park goes to Los Angeles for an audition – and for a colorful, totally personal romp through the city he calls home.
Comedy · Goofy · Lifestyle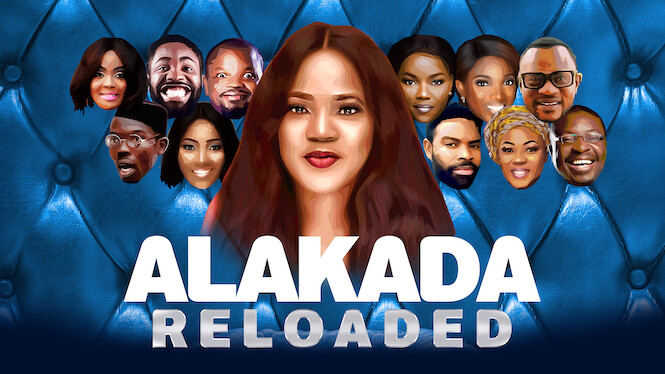 Alakada Reloaded
To cope with her feelings of inferiority, a woman from an impoverished family tells tall tales of her wealth and influence to upgrade her social status.
Comedy · Movie · Nollywood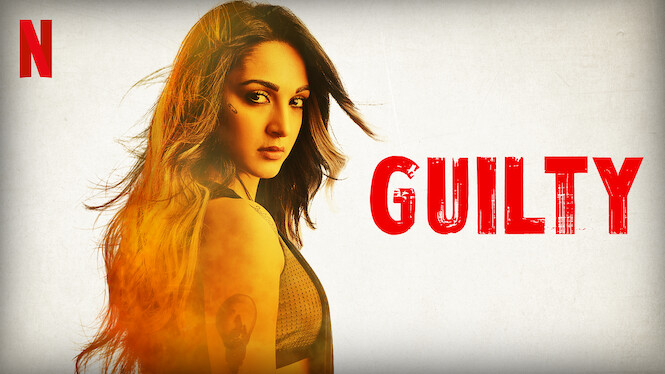 Guilty
When a college heartthrob is accused of rape by a less popular student, his girlfriend navigates various versions of the story in search of the truth.
Emotional · Social Issue Drama · Unsettling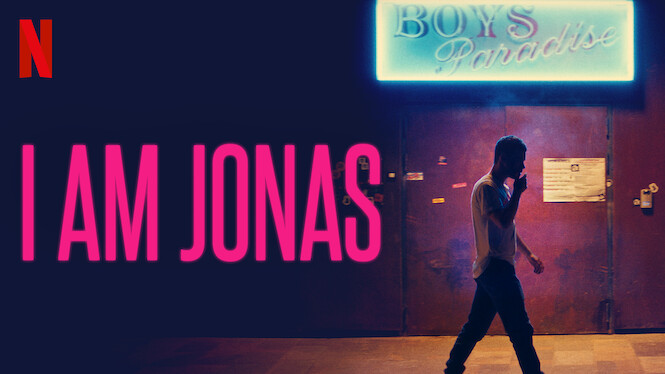 I am Jonas
A turbulent past haunts Jonas, who recalls his teenage love affair with the impulsive, twisted and yet irresistible Nathan.
Drama · Emotional · Understated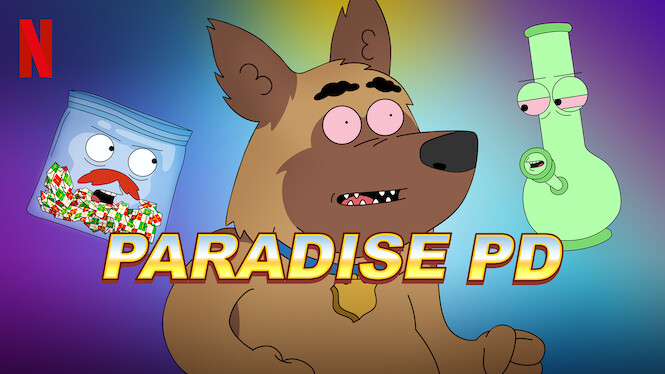 Paradise PD
An eager young rookie joins the ragtag small-town police force led by his dad as they bumble, squabble and snort their way through a big drug case.
Absurd · Raunchy · Violent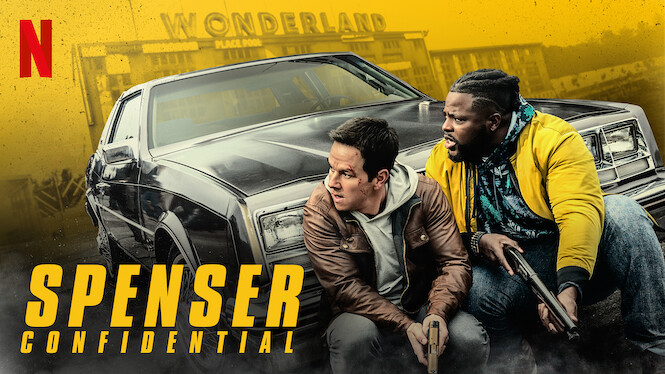 Spenser Confidential
Spenser, an ex-cop and ex-con, teams up with aspiring fighter Hawk to uncover a sinister conspiracy tied to the deaths of two Boston police officers.
Exciting · Film Noir · Forceful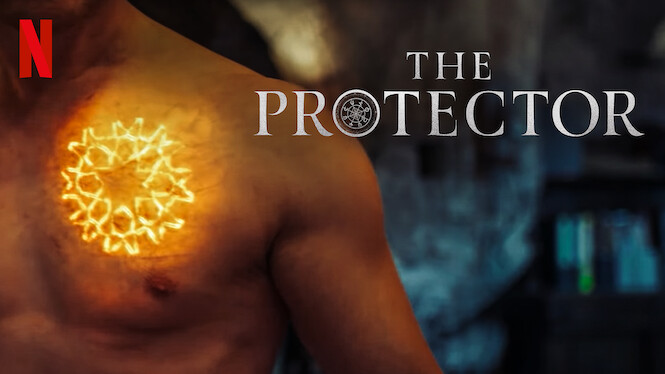 The Protector
Discovering his ties to a secret ancient order, a young man living in modern Istanbul embarks on a quest to save the city from an immortal enemy.
Exciting · Romantic · Suspenseful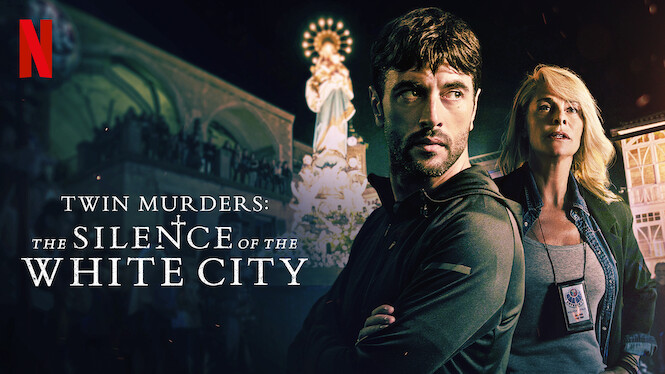 Twin Murders: the Silence of the White City
A detective returns to Vitoria-Gasteiz to solve murders mimicking those allegedly committed by a serial killer who's about to be released from prison.
Film Noir · Mystery · Suspenseful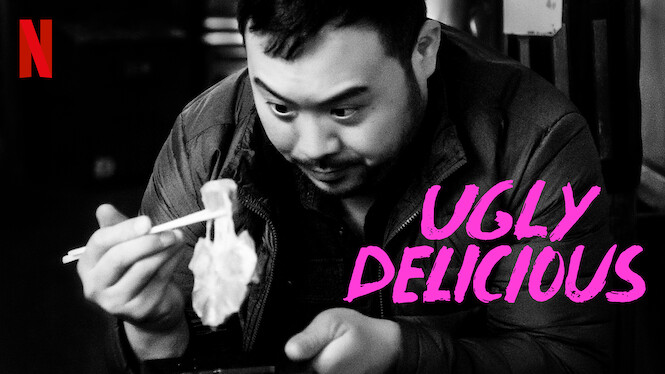 Ugly Delicious
All the flavor. None of the BS. Star chef David Chang leads friends on a mouthwatering, cross-cultural hunt for the world's most satisfying grub.
Food & Wine · Offbeat · Relaxing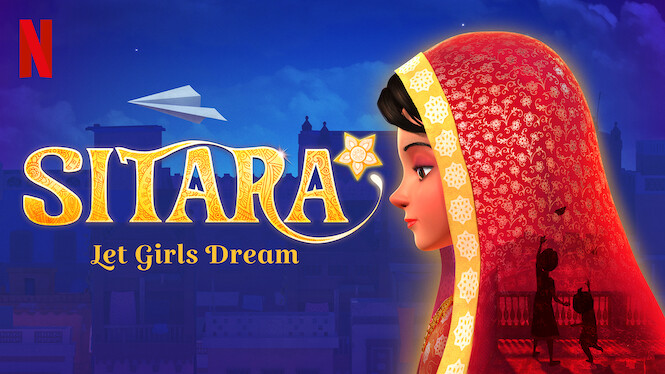 Sitara: Let Girls Dream
In this silent short set in 1970s Pakistan, 14-year-old Pari longs to be a pilot, unaware that her father plans to marry her off to a much older man.
Emotional · Sentimental · Social Issue Drama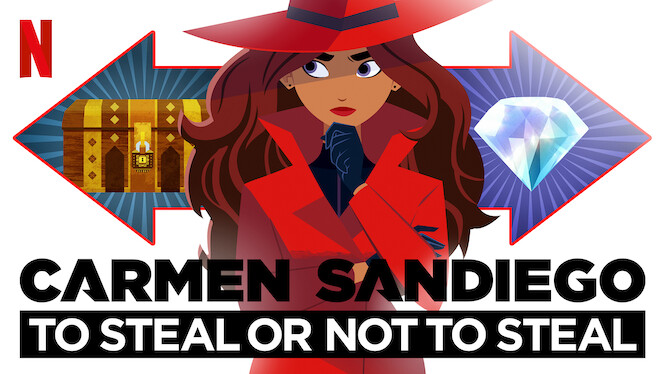 Carmen Sandiego: To Steal or Not to Steal
You drive the action in this interactive adventure, helping Carmen save Ivy and Zack when V.I.L.E. captures them during a heist in Shanghai.
Children & Family · Exciting · Slick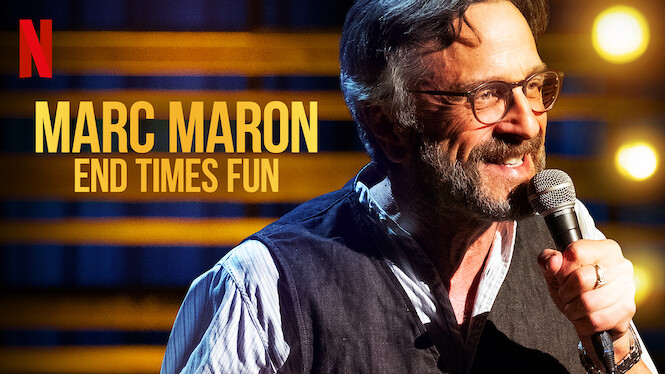 Marc Maron: End Times Fun
Marc Maron wades through a swamp of vitamin hustlers, evangelicals and grown male nerd children, culminating in a gleefully filthy end-times fantasy.
Cynical · Dark Comedy · Irreverent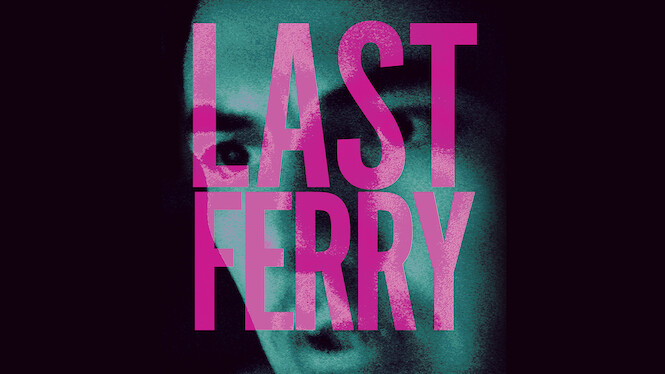 Last Ferry
Seeking romance and friendship, a young gay lawyer travels to Fire Island in the off-season and is soon on the run after witnessing a murder.
Ominous · Thriller · Understated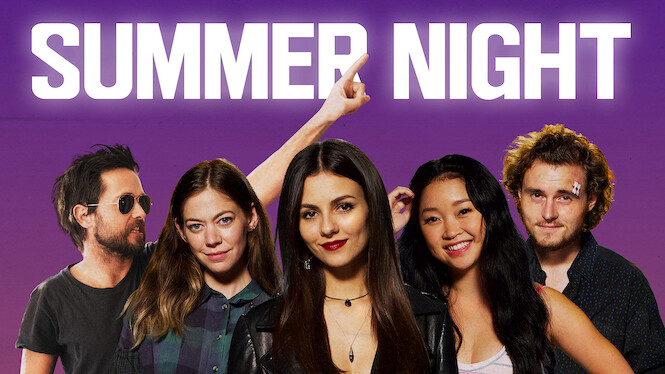 Summer Night
A group of 20-somethings in a small town experience a variety of personal and relationship issues leading up to a gathering at the local watering hole.
Comedy · Irreverent · Romantic
---