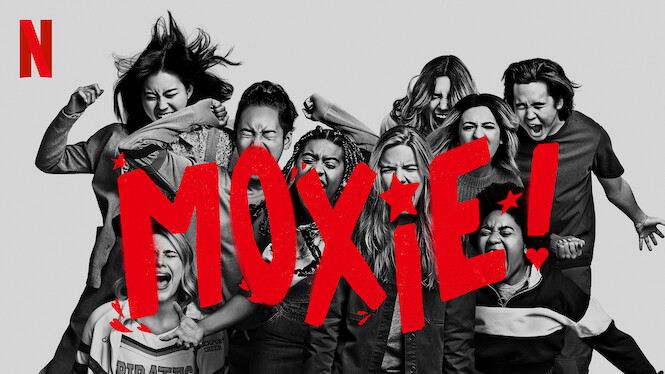 Moxie
Inspired by her mom's rebellious past and a confident new friend, a shy 16-year-old publishes an anonymous zine calling out sexism at her school.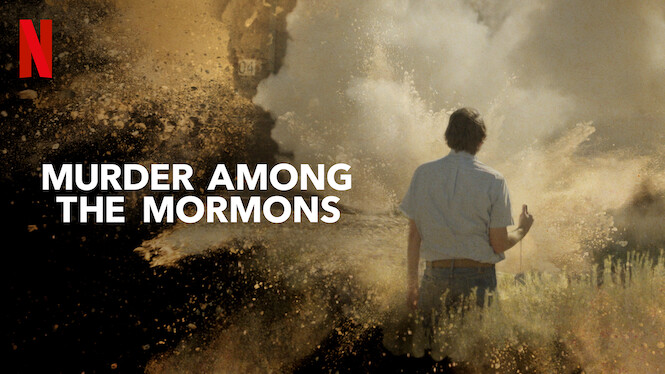 Murder Among the Mormons
High-stakes exploits turn deadly — and shake a global church to its core — in this extraordinary true crime story.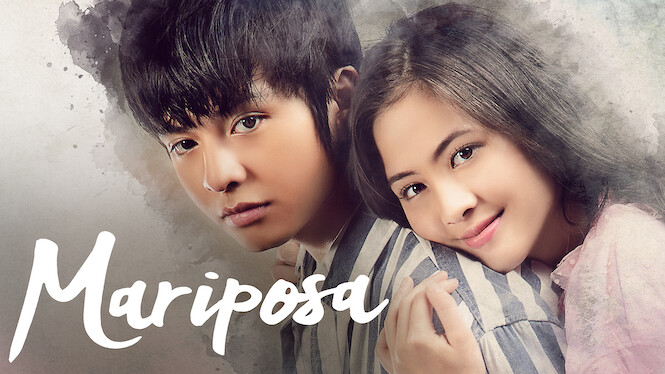 Mariposa
New student Acha falls for Iqbal, a high-achieving student who's torn between love and family pressure.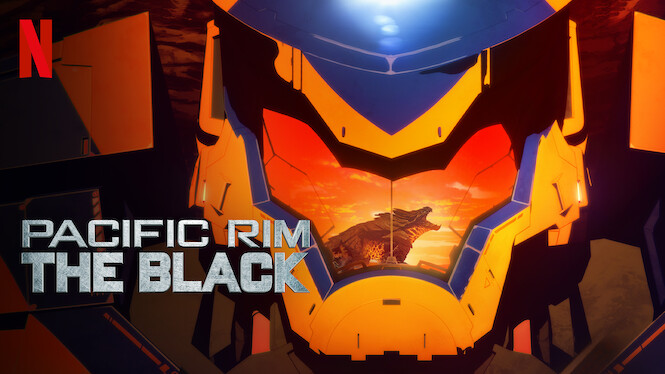 Pacific Rim: The Black
After Kaiju ravage Australia, two siblings pilot a Jaeger to search for their parents, encountering new creatures, seedy characters and chance allies.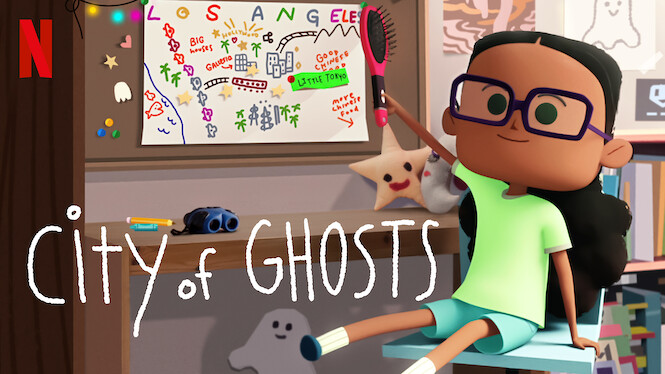 City of Ghosts
Meet the Ghost Club! Their adventures take them all around Los Angeles as they interview ghosts, solve problems and learn about their city's history.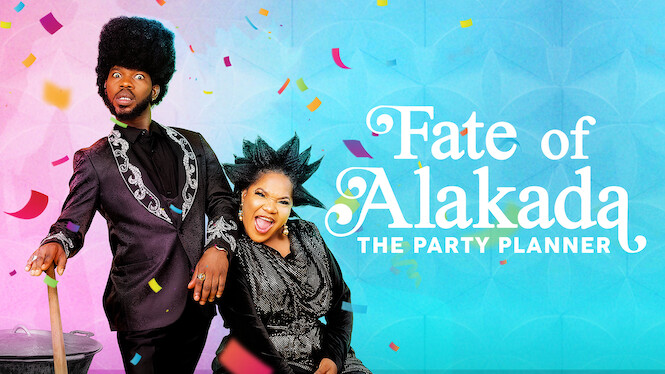 Fate of Alakada
Faking her way through any situation, a social media influencer poses as an event planner and is tasked with throwing an extravagant, star-studded bash.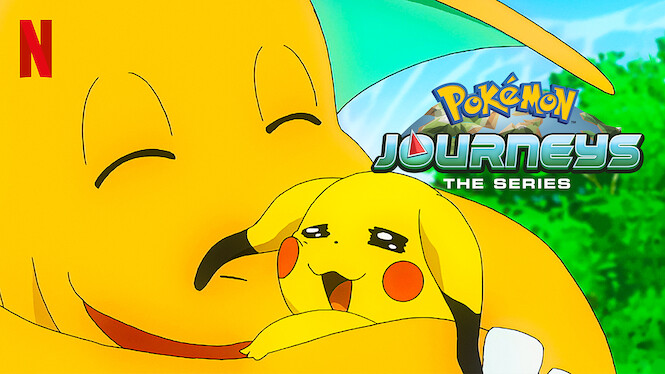 Pokémon Journeys: The Series
Young trainer Ash and his new friend Goh become research fellows at Professor Cerise's laboratory, traveling all over the world to learn about Pokémon.
Sentinelle
Transferred home after a traumatizing combat mission, a highly trained French soldier uses her lethal skills to hunt down the man who hurt her sister.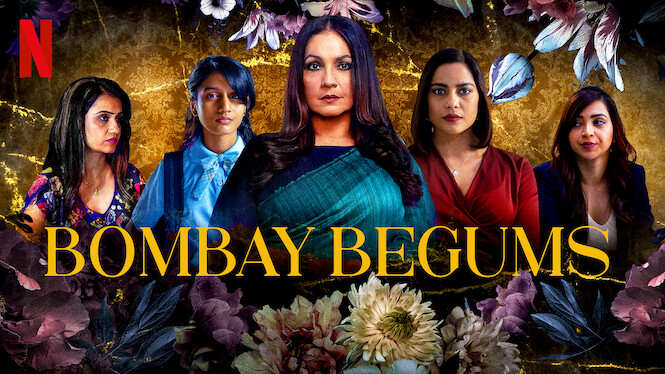 Bombay Begums
From boardrooms to society's margins, five ambitious women from various walks of life navigate dreams, desires and disappointments in modern Mumbai.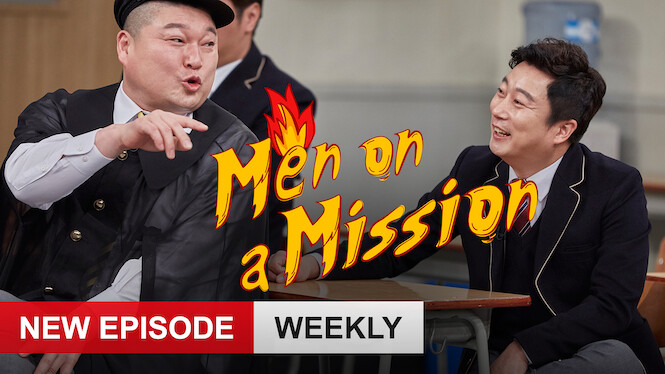 Men on a Mission
Male celebs play make-believe as high schoolers, welcoming star transfer students every week and engaging in battles of witty humor and slapstick.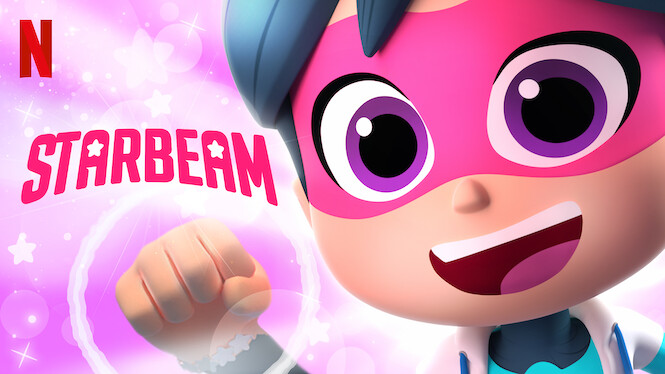 StarBeam
When colorful villains come out to play, 8-year-old Zoey has the power to transform into StarBeam, a kid-sized superhero. She saves the day, every day!
Dealer
Tensions erupt when two filmmakers infiltrate an area ruled by gangs to shoot a music video for a rapper in this gritty found-footage series.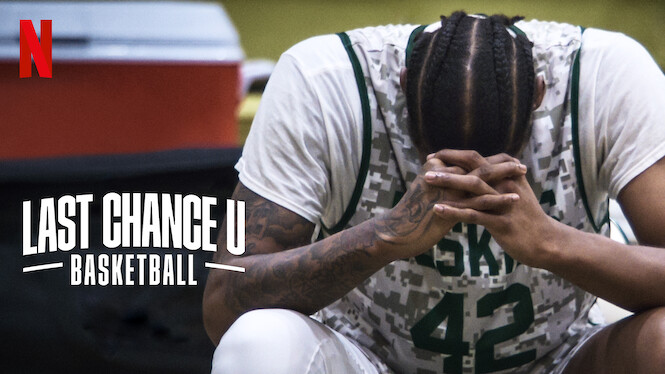 Last Chance U: Basketball
"Last Chance U" hits the hardwood in East Los Angeles as a coach with strong convictions leads young men who hope to fulfill major college potential.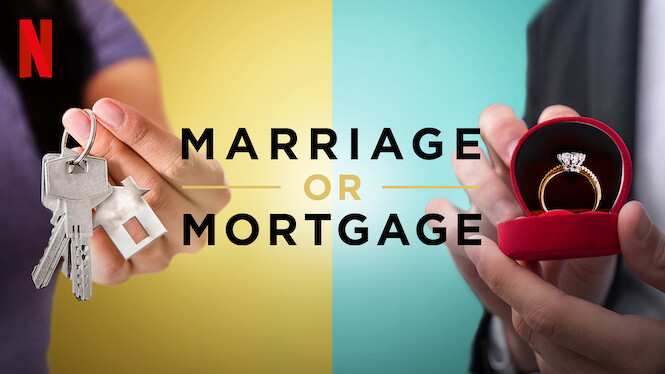 Marriage or Mortgage
A wedding planner and a real estate agent compete to win the hearts and budgets of spouses-to-be. Will they pick fairy-tale nuptials or a dream home?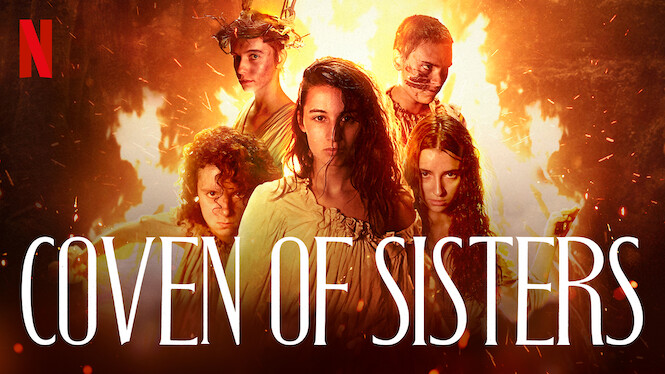 Coven of Sisters
Basque Country, 1609. To postpone their execution, a group of women accused of witchcraft lure their inquisitor into witnessing the witches' Sabbath.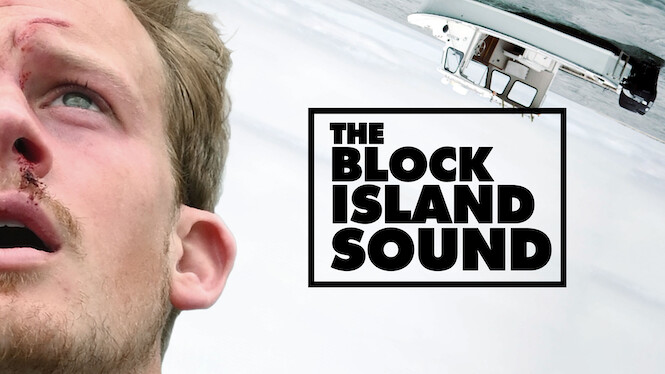 The Block Island Sound
On an island, a fisherman's family faces horrors and dark truths when an ominous force begins killing the wildlife and puts their own lives in danger.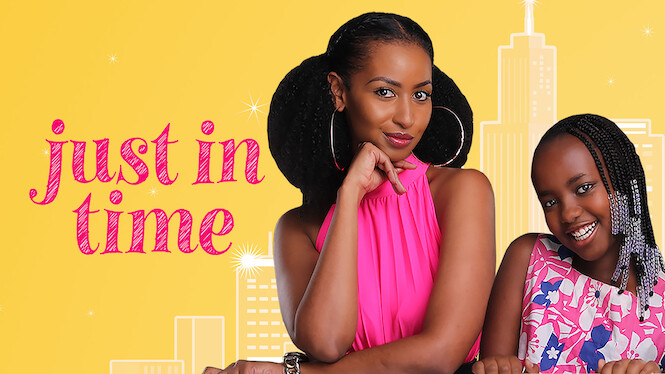 Just In Time
A meticulous clerk for a bookstore that has just been shuttered suddenly finds herself taking care of her cousin's witty 11-year-old daughter.
The One
Love — and lies — spiral when a DNA researcher helps discover a way to find the perfect partner, and creates a bold new matchmaking service.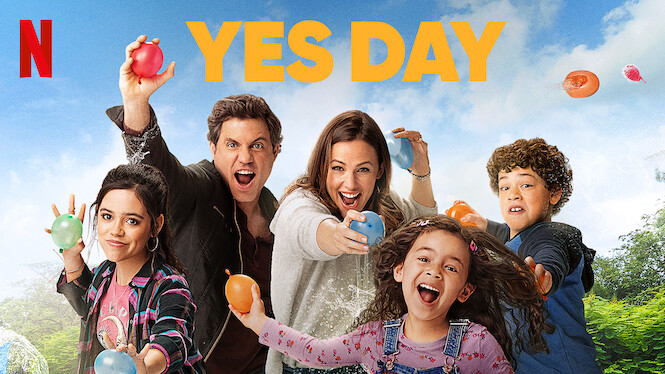 YES DAY
A mom and dad who usually say no decide to say yes to their kids' wildest requests — with a few ground rules — on a whirlwind day of fun and adventure.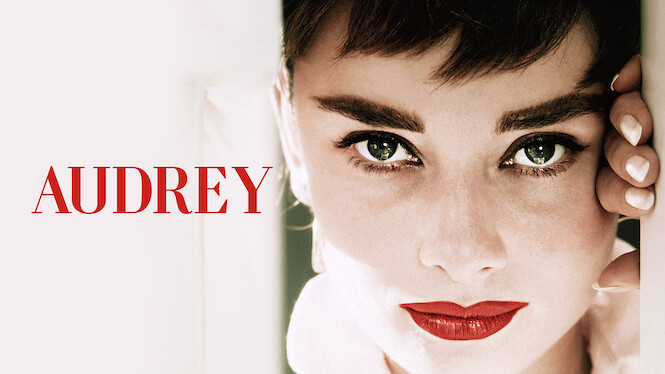 Audrey
An intimate portrait of legendary Hollywood actress, fashion icon and humanitarian Audrey Hepburn, who stood for love above all else.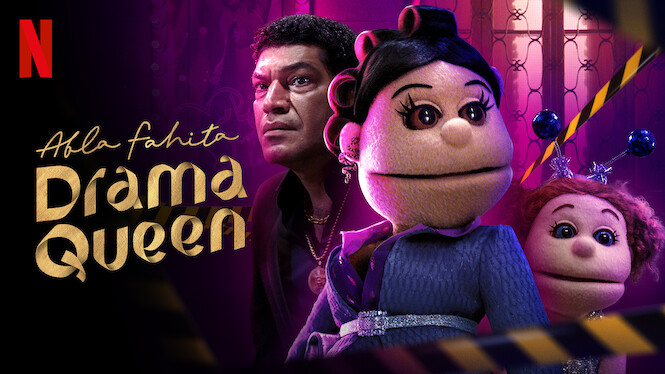 Abla Fahita
Falsely incriminated, Abla Fahita is separated from her kids, but the self-indulgent diva will stop at nothing to redeem herself and reunite her family.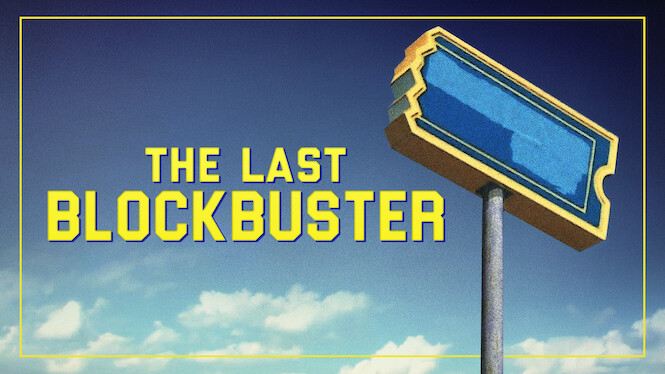 The Last Blockbuster
This nostalgic documentary reveals the real story of Blockbuster's demise, and how one last location in Oregon keeps the spirit of a bygone era alive.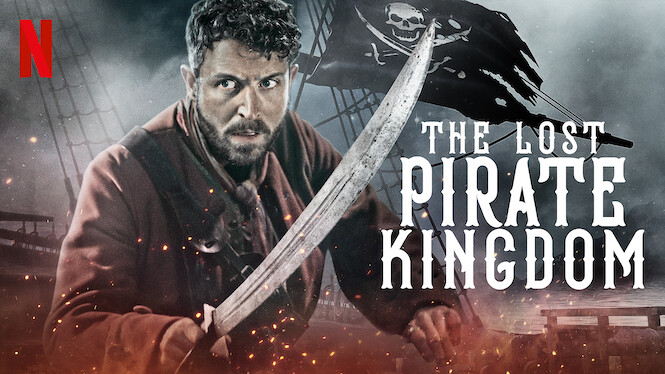 The Lost Pirate Kingdom
The real-life pirates of the Caribbean violently plunder the world's riches and form a surprisingly egalitarian republic in this documentary series.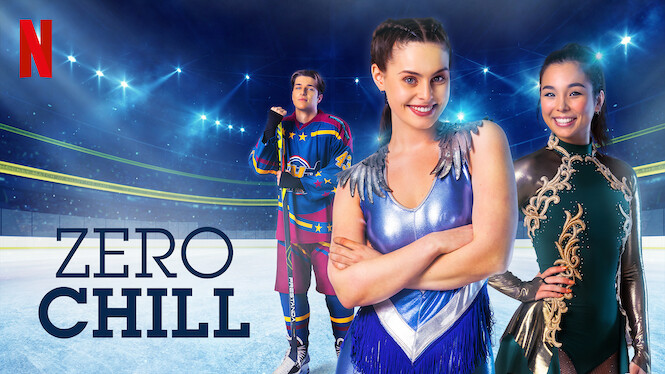 Zero Chill
Talented teen figure skater Kayla is forced to leave everything behind when her family follows her twin brother, Mac, to a prestigious hockey academy.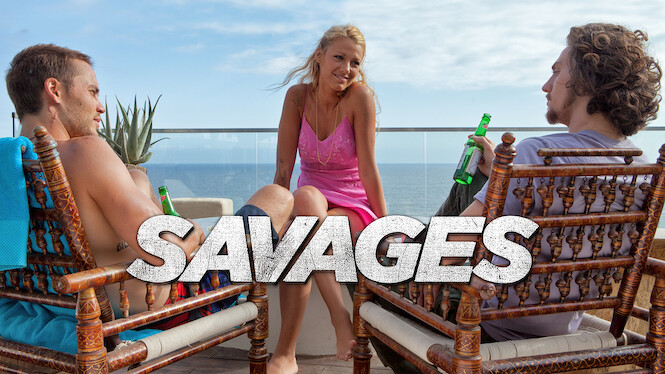 Savages
With the help of a shady DEA agent, two weed entrepreneurs take on a merciless cartel leader who wants in on their business and kidnaps their lover.
Waffles + Mochi
Curious puppet pals Waffles and Mochi travel the world exploring the wonders of food and culture while learning how to cook with fresh ingredients.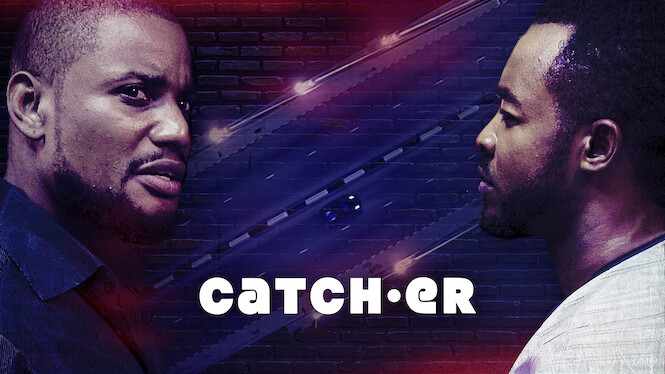 Catch.er
A man becomes the prime suspect in his wife's murder, but the police investigation soon widens to other potential culprits with hidden motives.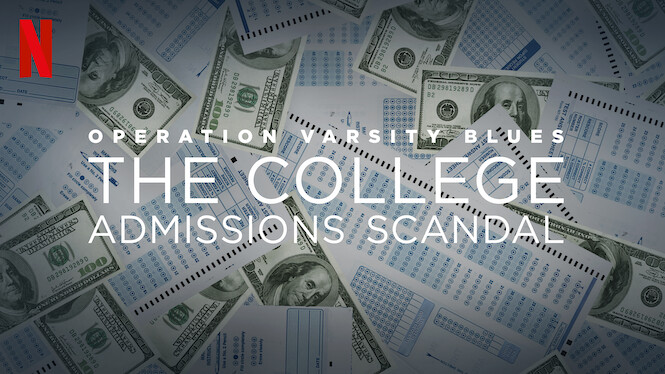 Operation Varsity Blues: The College Admissions Scandal
Reenactments drive this documentary investigating the mastermind behind a scam to get the kids of rich and famous families into top US universities.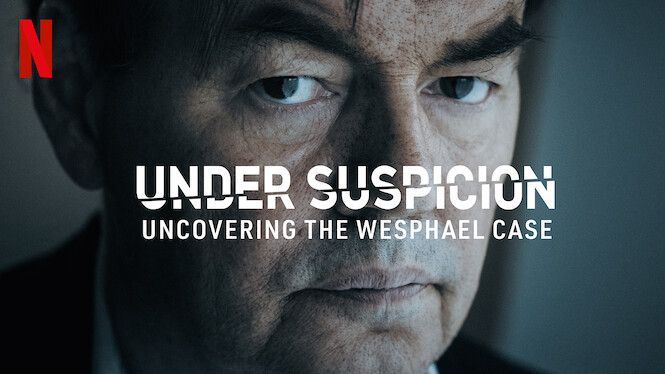 Under Suspicion: Uncovering the Wesphael Case
This docuseries follows the high-profile case of Belgian politician Bernard Wesphael, who was accused of murdering his wife in 2013.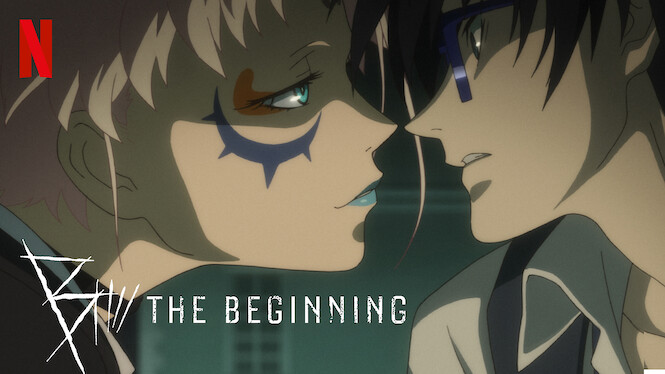 B: The Beginning
Genius investigator Keith Flick rejoins the royal police force just as serial killer "B" emerges. Mysterious youth Koku may be an ally, or a target.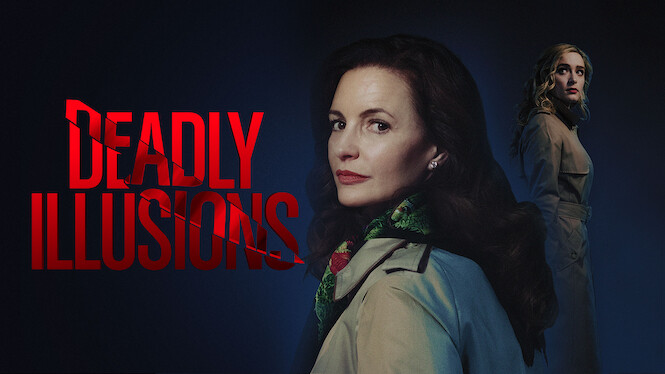 Deadly Illusions
After a bestselling novelist suffering from writer's block hires a new nanny for her children, the line between fiction and reality starts to blur.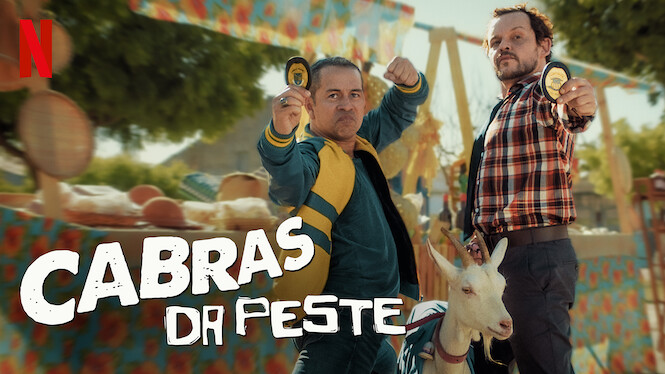 Get the Goat
Two hapless cops find themselves in over their heads as they cross paths with dangerous criminals while searching for Celestina, a beloved goat mascot.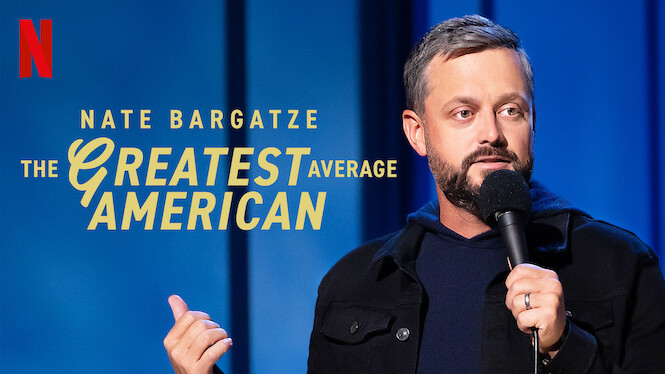 Nate Bargatze: The Greatest Average American
Nate Bargatze touches on Zoom comedy shows, losing his phone, hotel breakfast fails, animal caddies, new math and much more in this special.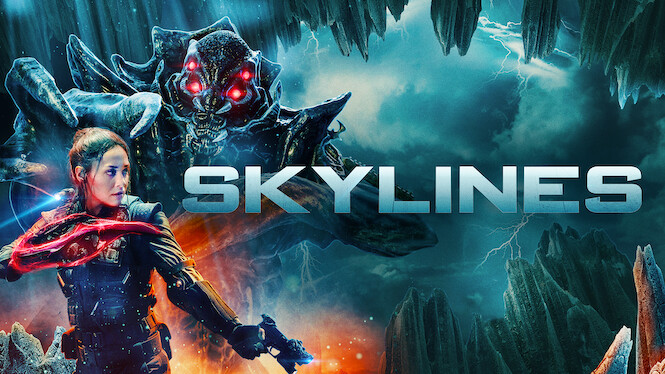 Skylines
When a mysterious alien virus begins to endanger humanity, an elite team of soldiers launches into space to end the threat for good.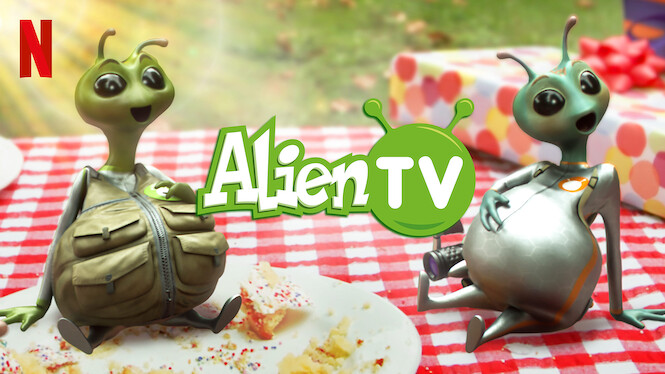 Alien TV
Alien reporters Ixbee, Pixbee and Squee travel to a lovely but odd planet called Earth, where they attempt to make sense of humans and their hobbies.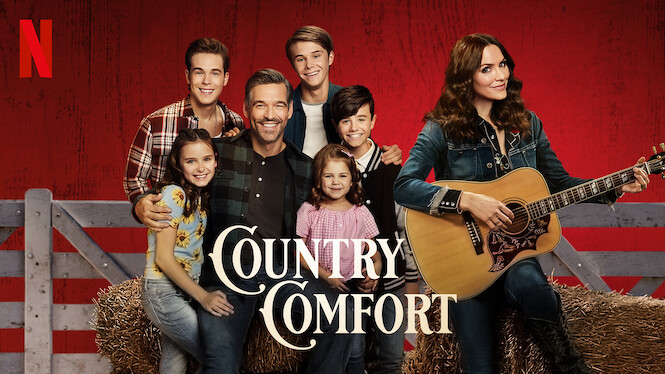 Country Comfort
After hitting the skids in her career, an aspiring country singer finds new life as a nanny for a handsome widower and his five charming children.
Sky Rojo
A fatal turn of events at a brothel sends three women haunted by their pasts on a wild run from their pimp and his henchmen.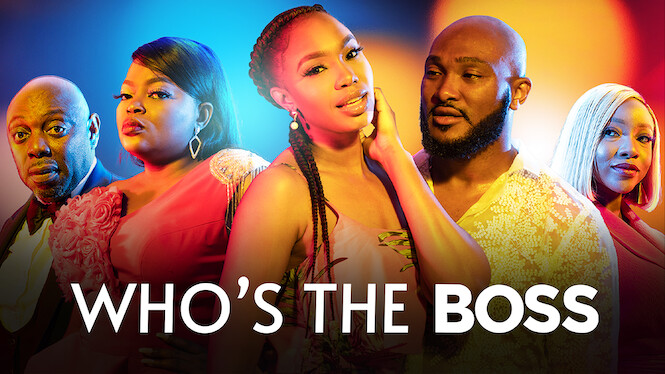 Who's the Boss
A young, overworked ad executive with an overbearing boss starts her own side hustle and invents an employer once her business begins to flourish.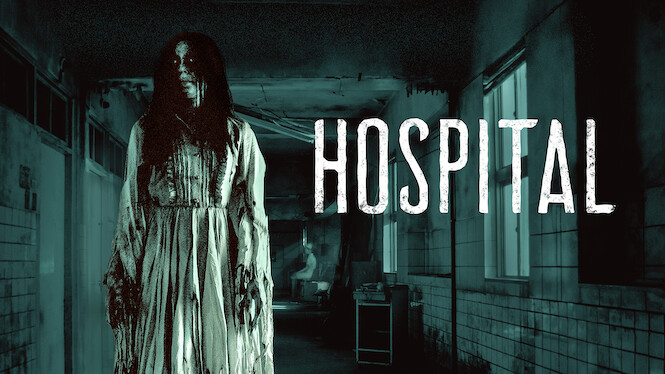 Hospital
In an abandoned hospital in Tainan, visitors seeking to communicate with their relatives' spirits are haunted by disturbing, supernatural occurrences.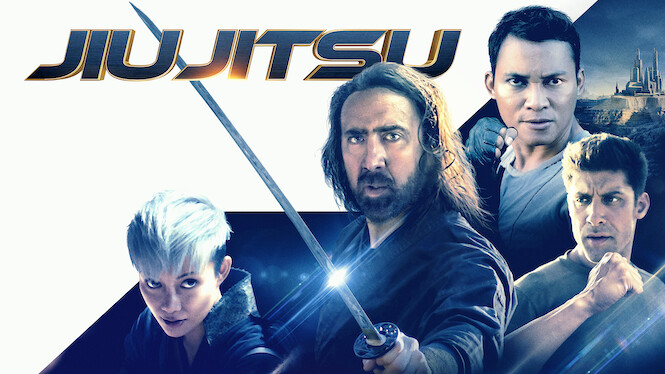 Jiu Jitsu
After the defeat of a celebrated war hero, an ancient order of fighters battles powerful space invaders as the fate of humanity hangs in the balance.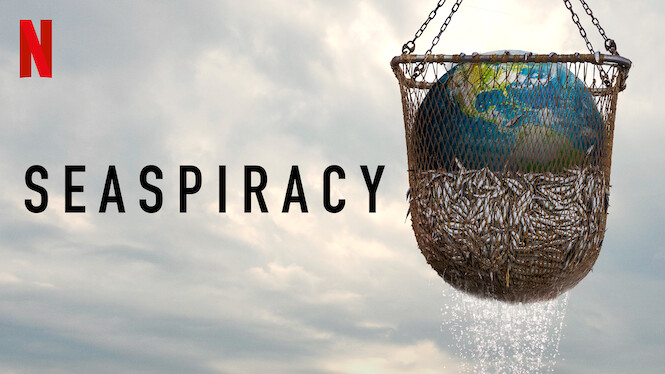 Seaspiracy
Passionate about ocean life, a filmmaker sets out to document the harm that humans do to marine species — and uncovers alarming global corruption.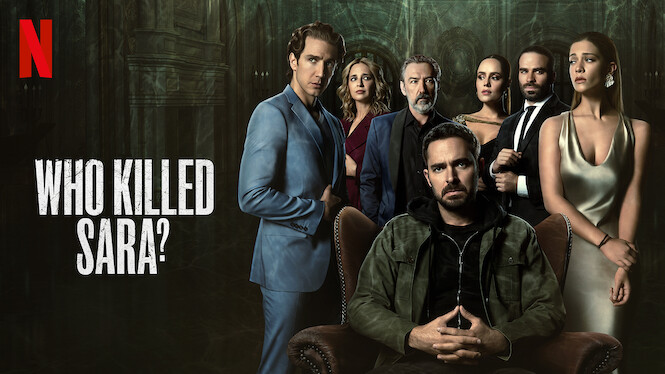 Who Killed Sara?
Hell-bent on exacting revenge and proving he was framed for his sister's murder, Álex sets out to unearth much more than the crime's real culprit.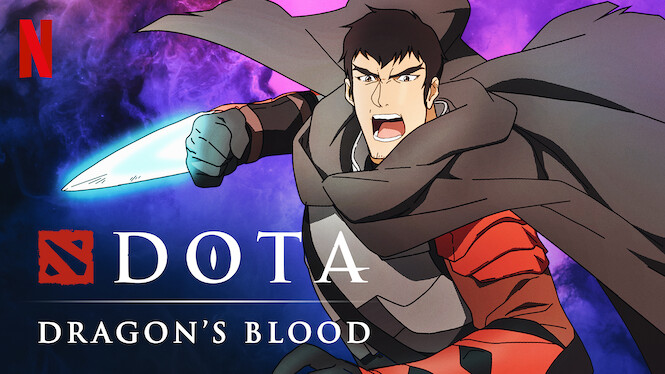 DOTA: Dragon's Blood
A conflicted yet courageous Dragon Knight must use the power of the dragon within to stop a deadly demon in this epic fantasy based on the online game.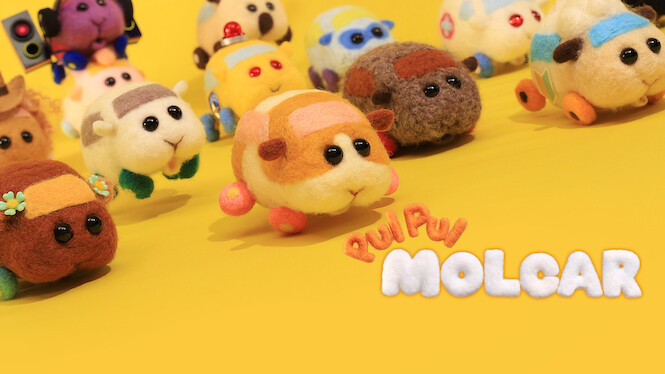 Pui Pui Molcar
They're guinea pigs! And they're cars! The fuzzy and adorable molcars have lots of fun adventures in this delightful stop-motion animation.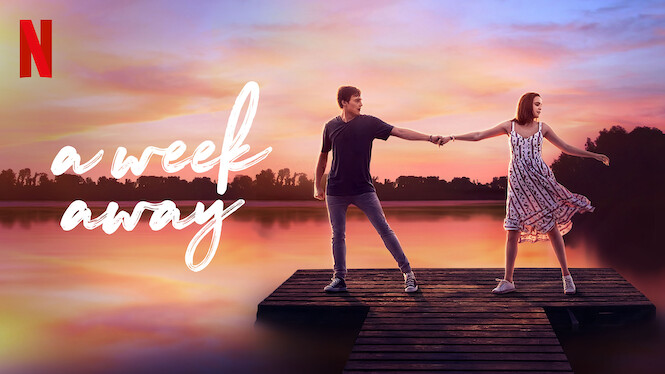 A Week Away
In this uplifting musical, a troubled teen takes a leap of faith by attending summer camp — and unexpectedly finds love, friends and a place to belong.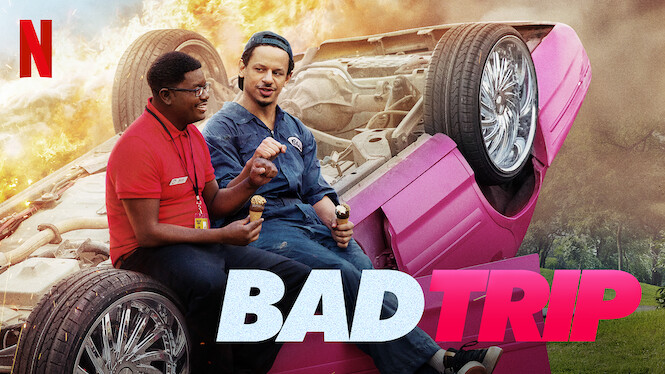 Bad Trip
In this hidden-camera prank comedy, two best friends bond on a wild road trip to New York as they pull real people into their raunchy, raucous antics.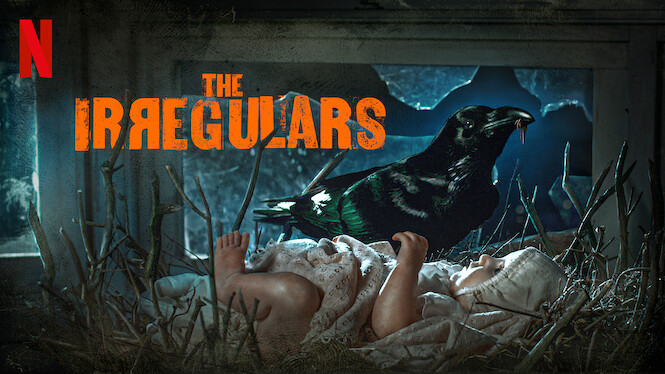 The Irregulars
A crew of misfits investigates a series of supernatural crimes in Victorian London for Dr. Watson and his shadowy associate, Sherlock Holmes.