Sandy Wexler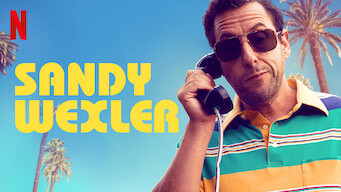 2017
TV-14
131 min
When a hapless but dedicated talent manager signs his first client who actually has talent, his career finally starts to take off.
Genres:Comedies
Director:Steven Brill
Cast:Adam Sandler, Jennifer Hudson, Kevin James, Terry Crews, Rob Schneider, Colin Quinn, Nick Swardson, Lamorne Morris, Arsenio Hall, Jamie Gray Hyder
Production Country:United States
Click to Rate:
Added to Netflix:April 14, 2017
From the Daily Dot

This Netflix original is nothing more than an homage to Adam Sandler's real-life manager, so it's kind of interesting from that angle. It has heart, which automatically puts it above the other Sandler-Netflix offerings.