The 3rd Eye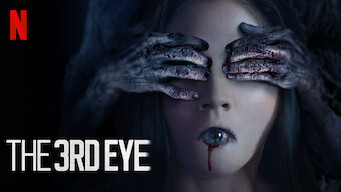 2018
TV-MA
108 min
When her little sister claims she sees the dead, Alia consults a psychic, who opens her own eyes to the vengeful ghosts haunting their childhood home.
Genres:Horror Movies, International Movies
Director:Rocky Soraya
Cast:Jessica Mila, Denny Sumargo, Citra Prima, Bianca Hello, Epy Kusnandar, Anita Hara, Derry Drajat, Voke Victoria, Shofia Shireen, Afdhal Yusman
Production Country:Indonesia
Click to Rate:
Added to Netflix:September 28, 2018
From the Daily Dot

Netflix's Indonesian supernatural thriller The 3rd Eye (or Mata Batin in its native language) feels like a first draft movie. The movie kicks off in 2005 with young Abel (Bianca Hello) seeing spooky things around her family's home. Abel swears she's seeing ghosts, but her parents can't see anything out of the ordinary. But her sister, Alia (Jessica Mila), possibly does, dun dun duuuuuun. The 3rd Eye's effects are spotty and there are some unintentionally funny moments, but director Rocky Soraya's experience eventually shines through, and he delivers a loose, fun time. Is it "Spooktacular?" Almost.