Lessons from a School Shooting: Notes from Dunblane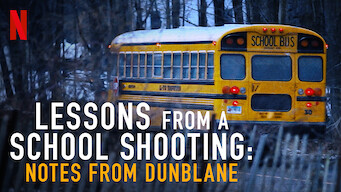 Two priests – one from Dunblane, Scotland, the other from Newtown, Connecticut – bond over school tragedies that occurred 16 years apart.
Added to Netflix:
September 28, 2018
From the Daily Dot
In Netflix original documentary Lessons From a School Shooting: Notes From Dunblane, two priests grapple with why God allows bad things to happen and struggle together to overcome their grief after the Sandy Hook Massacre that took the lives of 20 children. Alternating between interviews with both priests, footage from the shootings, and reading excerpts of the letters that flew back and forth across the Atlantic, the documentary feels raw and heart-rending.
---
---
---
---