Forest of Piano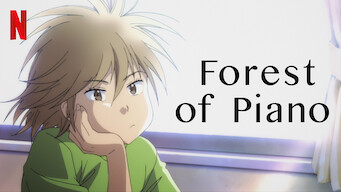 2019
TV-14
2 Seasons
Kai grows up playing an old piano discarded in the woods; Shuhei's father is a famous pianist. Their chance meeting transforms their lives and music.
Genres:Anime Series, International TV Shows
Cast:Soma Saito, Junichi Suwabe, Natsuki Hanae, Yuichi Nakamura, Kenn, Aoi Yuki, Mariya Ise, Katsuyuki Konishi, Toshiyuki Toyonaga, Koji Yusa, Hiroshi Yanaka, Ryoko Shiraishi, Yo Taichi, Marie Miyake, Ryo Hirohashi, Motoko Kumai, Maaya Sakamoto, Hideyuki Tanaka, Bin Shimada
Production Country:Japan
Click to Rate:
New Season Added:June 24, 2019
From the Daily Dot

Shuhei Amamiya was born and raised to be a pianist from his first breath. Kai Ichinose taught himself to play a piano in the forest adjoining the red-light district where he grew up. Despite having nothing else in common, the two boys bond over their shared love of the instrument. Forest of Piano has a decent core, but gets bogged down by an overwrought script and poor animation.