White Fang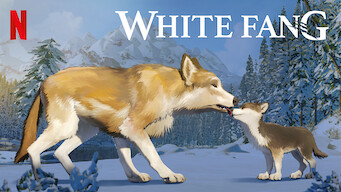 2018
TV-PG
88 min
A loyal wolfdog's curiosity leads him on the adventure of a lifetime while serving a series of three distinctly different masters.
Genres:Children & Family Movies, Dramas
Director:Alexandre Espigares
Cast:Nick Offerman, Rashida Jones, Paul Giamatti, Eddie Spears, David Boat, Sean Kenin, Raquel Antonia, Daniel Hagen, Stephen Kramer Glickman, William Calvert, Jason Grasl, Armando Riesco
Production Country:France, Luxembourg, United States
Click to Rate:
Added to Netflix:July 6, 2018
From the Daily Dot

This latest, animated version of White Fang features the voice talents of Nick Offerman, Rashida Jones, and Paul Giamatti. Sadly, all of the bite has been taken out of Jack London's book here. This wouldn't be such an issue if the animation was at least good, but much of it feels like an unpolished video game, or a low-budget short film.