Mo Amer: The Vagabond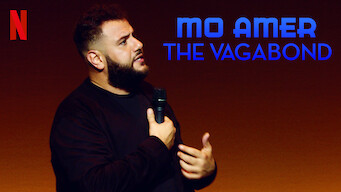 2018
TV-MA
57 min
Arab-American comedian Mo Amer recounts his life as a refugee comic, from traveling with the name Mohammed to his long path to citizenship.
Genres:Stand-Up Comedy
Director:Stan Lathan
Cast:Mo Amer
Production Country:United States
Click to Rate:
Added to Netflix:October 9, 2018
From the Daily Dot

Netflix's latest standout standup special, Mo Amer: The Vagabond, features the emergent Palestinian-American comedian (full name: Mohammed Amer) in full bloom and in full command of his talents. The Dave Chappelle-approved comic tackles identification, code-switching, and "Mohammed" keychains, and he revisits his viral run-in with Eric Trump – which resulted from a flight upgrade. The Vagabond features a rising comedian who's put in the work is ready for the bright lights.