A Christmas Prince: The Royal Wedding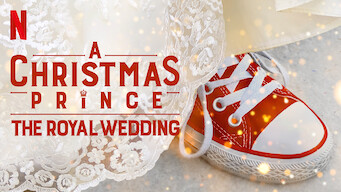 A year after helping Richard secure the crown, Amber returns to Aldovia to plan their wedding. But her simple tastes clash with royal protocol.
Cast:
Rose McIver, Ben Lamb, Alice Krige, Simon Dutton, Honor Kneafsey, Sarah Douglas, Theo Devaney, John Guerrasio, Andy Lucas, Raj Bajaj, Richard Ashton, Billy Angel, Tahirah Sharif, Joel McVeagh
Added to Netflix:
November 30, 2018
From the Daily Dot
A Christmas Prince: The Royal Wedding follows Amber and Richard as they endure the final hurdles of their engagement. In between the surface-level storytelling and less than Oscar-worthy acting lies subtlely smart themes about feminism and the monarchy, political corruption, and honoring the legacies of the posthumous. Much like its predecessor, A Christmas Prince: The Royal Wedding is both heartwarming and kitschy, and not particularly compelling – but also not bad.
---
---
---
---