John Mulaney: Kid Gorgeous at Radio City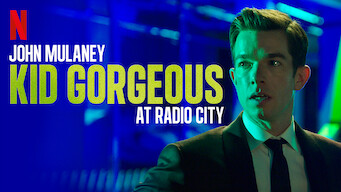 John Mulaney relays stories from his childhood and "SNL," eviscerates the value of college and laments getting older in this electric comedy special.
Added to Netflix:
May 1, 2018
From the Daily Dot
Live from Radio City, John Mulaney delivers his fourth special. Mulaney has proven himself to be reliably and consistently funny, and Kid Gorgeous feels of a piece with prior specials The Comeback Kid and New in Town. Mulaney riffs on the silliness of school assemblies, college, and recalls his time as a writer for Saturday Night Live. After being a darling of comedy nerds for nearly a decade, Mulaney is proving that the hype is justified.
---
---
---
---