ADAM SANDLER 100% FRESH
2018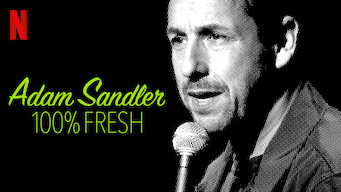 From "Heroes" to "Ice Cream Ladies" – Adam Sandler's comedy special hits you with new songs and jokes in an unexpected, groundbreaking way.
Added to Netflix:
October 23, 2018
From the Daily Dot
Adam Sandler's new Netflix special, Adam Sandler: 100% Fresh, might just be the return to form we've been waiting for. A collection of stand-up comedy and songs performed at various locations over a stretch of time, it's a venture that returns Sandler to his roots. The humor is dumb and broad, as simple as the stuff that originally made him famous. But it's also a well-crafted and funny showcase for some of his best instincts, and a surprisingly heartfelt effort from a guy who's looked emotionally detached in nearly every movie he's made over the past decade.
---
---
---
---