Mary and the Witch's Flower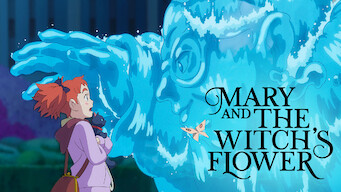 2017
PG
103 min
Ordinary girl Mary picks an extraordinary flower and travels to Endor College, a school for magic. But its foremost teachers have a sinister plan.
Genres:Anime Features, Children & Family Movies
Director:Hiromasa Yonebayashi
Cast:Ruby Barnhill, Kate Winslet, Jim Broadbent, Ewen Bremner, Lynda Baron, Louis Ashbourne Serkis, Morwenna Banks, Teresa Gallagher, Rasmus Hardiker
Production Country:Japan
Click to Rate:
Added to Netflix:July 17, 2018
From the Daily Dot

Based on Mary Stewart's 1971 book The Little Broomstick, Mary and the Witch's Flower follows a young girl who discovers a rare plant that blooms once every seven years and gives her magical for a short period of time. With an expressive black cat by her side and a broomstick filled to the bristles with personality, she's transported to Endor College, a prestigious academy for witches. Mary and the Witch's Flower is a colorful and visually stunning spectacle, a film that packs plenty of detail within its frames. And while it doesn't always capture the magic it attempts to display, the film is carried by the charm and heart of its characters.