Explained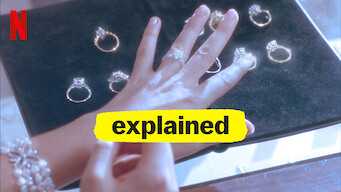 2019
TV-MA
2 Seasons
This enlightening series from Vox digs into a wide range of topics such as the rise of cryptocurrency, why diets fail, and the wild world of K-pop.
Genres:Docuseries, Science & Nature TV
Production Country:United States
Click to Rate:
New Season Added:September 26, 2019
From the Daily Dot

Vox Entertainment's Netflix collaboration, Explained, is a no-brainer. With documentaries thriving in the streaming age, editor-at-large and Vox co-founder Ezra Klein finds himself in an ideal position – with a built-in, receptive audience – to present bite-sized documentaries. They're fun and compelling arguments for anyone to consider, and they cover everything from dead-serious politics to Korean pop music. The series' greatest strength is that even in a short amount of time, it's invested in illuminating how events of the past shape modern times, and it delivers in every episode.