Cocaine Coast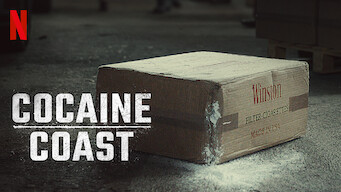 2018
TV-MA
1 Season
In 1980s Galicia, Spain, a young fisherman becomes a prosperous cocaine smuggler by providing Latin American suppliers with a European entry point.
Genres:Crime TV Shows, International TV Shows, Spanish-Language TV Shows
Cast:Javier Rey, Tristán Ulloa, Antonio Durán 'Morris', Carlos Blanco, Manuel Lourenzo, Jana Pérez, Xosé Antonio Touriñán, Isabel Naveira, Eva Fernández, Juan Pablo Shuk
Production Country:Spain
Click to Rate:
Added to Netflix:August 3, 2018
From the Daily Dot

Netflix continues to go all in on covering every facet of the transcontinental drug war's heyday, adding yet another Spanish/Galician production, the undercooked Cocaine Coast (Fariña). Regrettably, the 10-part series hastens into a soft-boiled hybrid narco novella/biopic that's equal parts Narcos knockoff and cheddar-cheesy soap.