Iliza Shlesinger: Elder Millennial
2018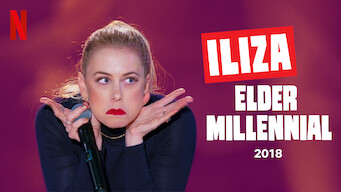 Newly engaged comic Iliza Shlesinger dives into undeniable truths about life at age 35, the insanity of the road traveled and what's to come.
Added to Netflix:
July 24, 2018
From the Daily Dot
This standup briefly explores the special's title and surveys the pop culture of the early aughts. Remember Sidekicks?! But then it settles into the material Shlesinger is better known for: jokes about dating, body image, and the differences between men and women. It's such well-tread territory, and Shlesinger is obviously comfortable there, but there were several moments when blanket statements about women's behavior made me wonder who exactly this special is for.
---
---
---
---