Terrace House: Opening New Doors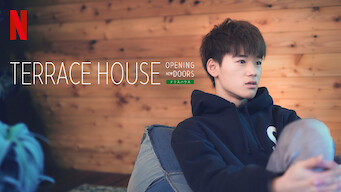 A group of young people – including a chef, a snowboarder and an ice hockey player – gather in the Karuizawa woods while pursuing their dreams.
New Season Added:
March 12, 2019
From the Daily Dot
The quietly addictive, slow-paced Japanese reality show that became a surprise hit for Netflix worldwide, is back with a new season and a return to form. The cast is in the city of Karuizawa, Nagano, this time around – a resort town in the mountains known for its hot springs and winter sports. It's the first season back in Japan after Aloha State, where the show relocated to Hawaii and experimented with adding American cast members. Terrace House's true magic comes from how different it feels from American reality TV. Aside from the high production value (everything looks like they've stepped into a photoshoot for a lifestyle blog), and the slow pacing, the best description for Terrace House's tone is sincere. For new viewers wondering how to get into the show, Opening New Doors is a great place to start.
---
---
---
---