Ram Dass, Going Home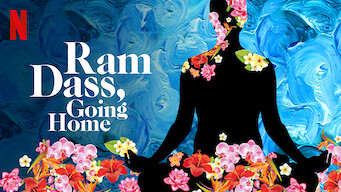 2018
TV-14
32 min
From his home on Maui, pioneering researcher, author and spiritual teacher Ram Dass reflects on love, life and death as his own days draw to a close.
Genres:Documentaries, Faith & Spirituality
Director:Derek Peck
Cast:Ram Dass
Production Country:United States
Click to Rate:
Added to Netflix:April 6, 2018
From the Daily Dot

Ram Dass, Going Home is a new documentary short from Netflix that catches up with the iconic spiritual scholar as he enjoys his final years at his home in Maui. Director Derek Peck takes a look at the now 87-year-old thinker as he prepares for what he feels is the next part of his work: dying. The film is much less a biopic than it is a meditation unto itself. It jumps around without any firm linear structure, and like Dass' teachings, seems intentionally abstract. Ultimately, Dass seems eager to communicate that pain unites us all. To him, pain is where people's power and beauty stem from, and the sooner they lean into that, the sooner they'll be able to find peace.