The Trader (Sovdagari)
2018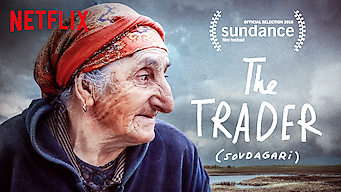 A traveling trader provides a window into rural life in the Republic of Georgia, where potatoes are currency and ambition is crushed by poverty.
Added to Netflix:
February 9, 2018
From the Daily Dot
Director Tamta Gabrichidze's award-winning documentary looks at the poverty-stricken Republic of Georgia. The country is so poor that potatoes are often more valuable to the citizens than money. Enter Gela, a travelling merchant who sells second-hand clothing and household items in exchange for spuds. The documentary is a potent 25 minutes long, but that is plenty of time for Gabrichidze to capture the struggle and hopelessness Georgia's residents face.
---
---
---