Trump: An American Dream
2018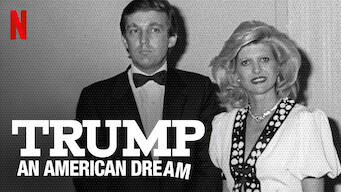 Friends, associates and critics reveal the truly American story of Donald Trump, the brash businessman who defied the odds to become U.S. president.
Added to Netflix:
March 30, 2018
From the Daily Dot
For many Americans and spectators around the world, the election of President Donald Trump was unexpected, shocking, and – above all else – random. But nothing ever truly happens by chance and docuseries Trump: An American Dream, produced by 72 Films for the U.K.'s Channel 4, seeks to prove that by diving into the last four decades of Trump's life. Through collected footage and interviews with both friends and enemies of Trump, the series provides background information about the ascent of the business mogul into a politician. Most importantly, the series uses that context to build an argument about Trump's personality – one that shows him lacking morals and empathy for others.
---
---
---
---