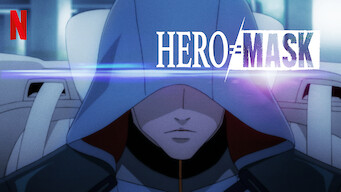 After a rash of mysterious deaths, Crown prosecutor Sarah Sinclair and SSC agent James Blood discover a conspiracy surrounding uncanny new bio-masks.
Cast:
Yasuyuki Kase, Yuhko Kaida, Junpei Morita, Kentaro Takano, Kouki Uchiyama, Yutaka Aoyama, Takayuki Sugo, Yutaka Nakano, Haruka Shibuya, Tomoyuki Shimura, Yuichi Karasuma, Yukiyo Fujii, Fuminori Komatsu, Tomoko Miyadera
New Season Added:
August 23, 2019
From the Daily Dot
Call him Blood... James Blood. He's a loose-cannon cop who doesn't play by the rules, but always gets the bad guy in the end. In the same day, he encounters Grimm, a perp he locked away years ago and was supposed to have died in prison and can now change his face at will, and prosecutor Monica Campbell drops dead on the street. Playing "spot the cliche" while watching Hero Mask is the only way to alleviate the excruciating boredom of the flat characters, poor pacing, and inexplicable editing.
---
---
---
---