Dude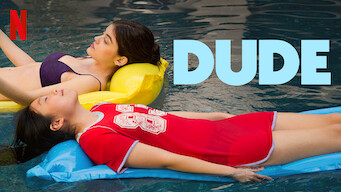 2018
TV-MA
97 min
Four best friends navigate loss and major life changes – and smoke a lot of weed – during their last two weeks of high school.
Genres:Comedies, Dramas, Independent Movies
Director:Olivia Milch
Cast:Lucy Hale, Kathryn Prescott, Alexandra Shipp, Awkwafina, Alex Wolff, Brooke Smith, Jerry MacKinnon, Ronen Rubenstein, Satya Bhabha, Sydney Lucas
Production Country:United States
Click to Rate:
Added to Netflix:April 20, 2018
From the Daily Dot

The story of four friends attempting to navigate their changing lives in the weeks leading up to high school graduation, Dude has essentially been billed as a stoner comedy, with Netflix dropping it intentionally on 4/20. While there is a lot of pot-smoking in the movie, there's a lot more going on too. If anything, Dude is a coming-of-age dramedy, containing some very funny moments but also a few very serious ones. In other words, a female Superbad this ain't.