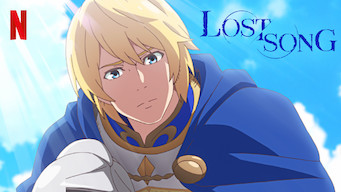 War looms over the kingdom of Neunatia, where two young women are both burdened and blessed by the power of song.
Cast:
Konomi Suzuki, Yukari Tamura, Misaki Kuno, Chiaki Takahashi, Seiichiro Yamashita, Asami Seto, Yu Serizawa, Ai Kayano, Tsuyoshi Koyama, Yuto Suzuki, Mitsuru Ogata, Hiroshi Ito
Added to Netflix:
October 5, 2018
From the Daily Dot
Lost Song follows the parallel stories of two young women with the power of song: Rin, a country girl who dreams of the capital; and Finis, whose fiance Prince Rudo forces her to sing to support his war, even as it drains her life force. An interesting core concept and genuinely surprising third-act twist cannot save Lost Song from its childish writing and shallow characterization and world-building.
---
---
---
---