Seth Rogen's Hilarity for Charity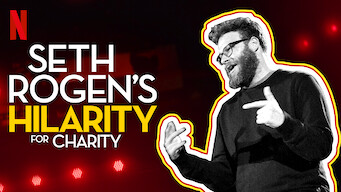 2018
TV-MA
70 min
Seth Rogen and friends combine stand-up, sketches and music for an outrageous comedy special that could only come from the mind of Seth.
Genres:Stand-Up Comedy
Director:Ryan Polito
Cast:Seth Rogen, Ike Barinholtz, Michael Che, Sacha Baron Cohen, Jeff Goldblum, Tiffany Haddish, Chris Hardwick, Nick Kroll, John Mulaney, Kumail Nanjiani, Chelsea Peretti, Craig Robinson & The Nasty Delicious, Lauren Miller Rogen, Justin Roiland, Sarah Silverman, Michelle Wolf
Production Country:United States
Click to Rate:
Added to Netflix:April 6, 2018
From the Daily Dot

Hilarity for Charity is Netflix's new Seth Rogen acquisition, and a test of its algorithm. It's got standup from Tiffany Haddish, Sarah Silverman, and more. There's a bit of talk show and sketch comedy. It's a bit thrown together, but the special also has weed jokes and musical numbers from the Muppets for Rogen's fanbase.