The Death and Life of Marsha P. Johnson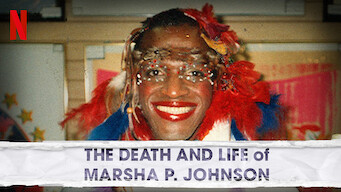 2017
TV-MA
106 min
As she fights the tide of violence against trans women, activist Victoria Cruz probes the suspicious 1992 death of her friend Marsha P. Johnson.
Genres:Documentaries, LGBTQ Movies
Director:David France
Production Country:United States
Click to Rate:
Added to Netflix:October 6, 2017
From the Daily Dot

Netflix's The Death and Life of Marsha P. Johnson explores the tragic 1992 death of a legendary gay rights activist, officially ruled suicide but which many suspect to be a murder. Director David France uses the film to explore the larger scope of Johnson's life and impact on both the landscape of LGBTQ rights and those closest to her.