The Week Of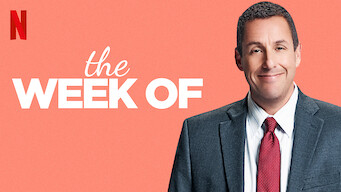 2018
TV-14
117 min
Two fathers with clashing views about their children's upcoming wedding struggle to keep it together during the chaotic week before the big day.
Genres:Comedies
Director:Robert Smigel
Cast:Adam Sandler, Chris Rock, Steve Buscemi, Rachel Dratch, Allison Strong, Roland Buck III, Katie Hartman, Chloe Himmelman, Jake Lippmann, Jim Barone, June Gable
Production Country:United States
Click to Rate:
Added to Netflix:April 27, 2018
From the Daily Dot

Starring Adam Sandler as father of the bride, Kenny, and co-starring Chris Rock as father of the groom, Kirby, The Week Of chronicles the days leading up to the impending nuptials of their characters' children and the myriad of problems that arise as their families come together for the ceremony. It isn't a good movie by any conventional standards, but it manages to clear the very low bar Sandler has set for himself.