Children of the Whales
2017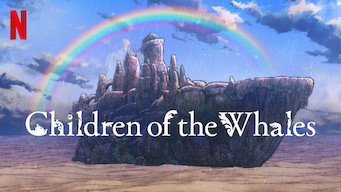 As a magic wielder, young archivist Chakuro knows his time is short, but everything changes when a girl from the outside appears on his island.
Added to Netflix:
March 13, 2018
From the Daily Dot
Children of the Whales tells the story of Chakuro, a young man living on a giant vessel known as the Mud Whale that floats aimlessly through a sea of sand. The people of the Mud Whale lead peaceful lives, but when a ruined boat holding a young woman chances to drift by, they find that there is a much wider world out there. With a fascinating speculative world, truly stunning animation, and a compelling premise, Children of the Whales could have been one of the best fantasy series of the decade. Instead, it's dry, exposition-heavy, and fails to deliver on any of its early promises – a master-class in wasted potential.
---
---
---
---