Alexa & Katie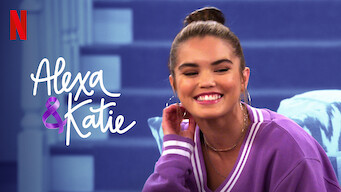 2020
TV-G
4 Seasons
Alexa is battling cancer. But with her best friend, Katie, by her side, she's also starting high school – and ready for whatever comes next.
Genres:Kids' TV, TV Comedies
Cast:Paris Berelc, Isabel May, Tiffani Thiessen, Emery Kelly, Jolie Jenkins, Kerri Medders, Finn Carr, Eddie Shin
Production Country:United States
Click to Rate:
New Season Added:June 13, 2020
From the Daily Dot

Netflix's family-friendly, Disney Channel-esque multicam sitcom provides a heartwarming, comedic story about battling cancer and coming of age. It doesn't quite provide an accurate depiction of cancer. There's no big scary needles, no pain, or even severe exhaustion – just two incredibly fake-looking bald caps and one episode spent in a hospital room. But Hannah Montana vet Heather Wordham created a comedic show about the power of friendship that anyone can take a life lesson from.