The Bleeding Edge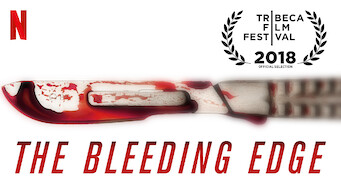 2018
TV-14
101 min
This eye-opening look at the fast-growing medical device industry reveals how the rush to innovate can lead to devastating consequences for patients.
Genres:Documentaries
Director:Kirby Dick
Production Country:Australia, United States
Click to Rate:
Added to Netflix:July 27, 2018
From the Daily Dot

This horrifying but captivating documentary reveals how lax regulations of the $400 billion medical device industry have led to barely tested projects being approved onto the market – and how devastating the side effects can be for the patients who believe those devices will help them. Filmmakers Kirby Dick and Amy Ziering (The Invisible War, The Hunting Ground) bring a sense of clarity and urgency as they unravel an aspect of the healthcare system many viewers might not know about. More than 70 million people have received medical devices over the past decade: That's everything from pacemakers and stents to birth control, to knee and hip replacements. You'll squirm.