Ugly Delicious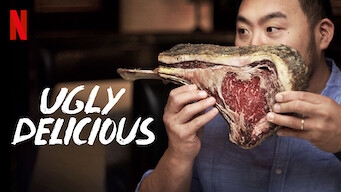 2020
TV-MA
2 Seasons
All the flavor. None of the BS. Star chef David Chang leads friends on a mouthwatering, cross-cultural hunt for the world's most satisfying grub.
Genres:Docuseries
Cast:David Chang, Peter Meehan
Production Country:United States
Click to Rate:
New Season Added:March 6, 2020
From the Daily Dot

In this eight-episode docuseries, celebrity chef David Chang explores American staples like pizza, tacos, and fried chicken while grappling with his own massive success in the culinary world. The hour-long episodes are highly bingeable but also dense enough to space out over time and treat as eight mini documentaries. Chang started his culinary career as an underdog – a young chef with an outsider's perspective on the fine dining experience – but he's since graduated into a member of that establishment he used to rebel against. In Ugly Delicious, it's a role he seems determined not to take lightly.