Alex Strangelove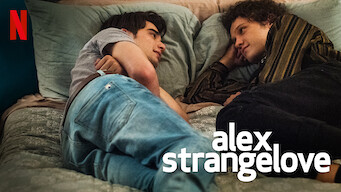 2018
TV-MA
100 min
High school senior Alex Truelove's plan to lose his virginity to lovable girlfriend Claire goes awry when he meets the equally lovable Elliot.
Genres:Comedies, Dramas, Independent Movies
Director:Craig Johnson
Cast:Daniel Doheny, Madeline Weinstein, Antonio Marziale, Daniel Zolghadri, Annie Q., Nik Dodani, Fred Hechinger, Kathryn Erbe, Isabella Amara, Sophie Faulkenberry
Production Country:United States
Click to Rate:
Added to Netflix:June 8, 2018
From the Daily Dot

Netflix's Alex Strangelove is an earnest, albeit sometimes cringeworthy, coming-of-age story about Alex Truelove, who nervously plans to lose his virginity to his girlfriend Claire until he meets a handsome gay guy Elliot at a party. Set in a modern high school where more and more of his peers identify as gay, bi-sexual, and genderqueer, Alex grapples with the reality that he might not be straight in this sincere and realistic story based on director Craig Johnson's own coming-out experience.