The House of Flowers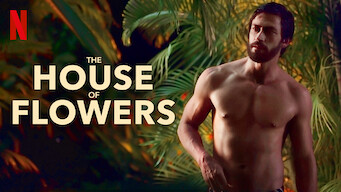 2020
TV-MA
3 Seasons
In this dark comedy, a wealthy matriarch tries to maintain her family's facade of perfection after her husband's mistress exposes their dirty secrets.
Genres:International TV Shows, Spanish-Language TV Shows, TV Comedies
Cast:Verónica Castro, Aislinn Derbez, Cecilia Suárez, Dario Yazbek Bernal, Paco León, Arturo Ríos, Juan Pablo Medina, Verónica Langer, Lucas Velázquez
Production Country:Mexico
Click to Rate:
New Season Added:April 23, 2020
From the Daily Dot

La Casa de Las Flores, a Spanish-language telenovela created by prolific 33-year-old writer and director Manolo Caro, follows the exploits of a wealthy family that runs a high-end flower shop with a lot of secrets. Status matters in their world, and too many unsavory secrets being aired out in the open could be ruinous. La Casa de Las Flores packs in the requisite amount of plot twists you would expect from a Mexican soap, while also putting issues of race, class, and LGBTQ rights front and center. Still, there's a winking comedic playfulness throughout the show, which offers good old-fashioned soapy gloss with some modern renovations.