Step Sisters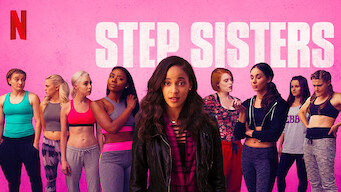 2018
PG-13
108 min
With her Harvard Law dreams on the line, a black sorority leader agrees to help a rhythmically challenged sisterhood win a step dance championship.
Genres:Comedies
Director:Charles Stone III
Cast:Megalyn Echikunwoke, Eden Sher, Lyndon Smith, Gage Golightly, Matt McGorry, Marque Richardson, Alessandra Torresani, Naturi Naughton, Nia Jervier, Robert Curtis Brown
Production Country:United States
Click to Rate:
Added to Netflix:January 19, 2018
From the Daily Dot

Here lies a dance movie that is utterly dull on the dance floor. The movie has the ingredients for a fun time, but it's like someone forgot to turn the stove on. Jamilah, a successful Black woman on a path to Harvard Law, is forced to help a white sorority rebuild its image after one of its sisters is caught having sex in a viral video. The dean's only hope to avoid a firestorm is to have Jamilah teach the white sorority to step in order for them to win a dance contest. But there are too few dances scenes, which is especially disappointing coming from director Charles Stone III, who gave the world the joy of Drumline. Step Sisters needs to step aside.