The Outsider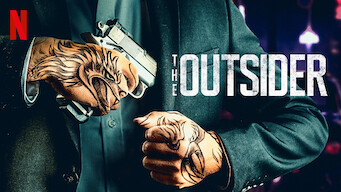 2018
TV-MA
121 min
An American soldier imprisoned in postwar Japan enters the dark world of the yakuza, adopting their way of life in repayment for his freedom.
Director:Martin Zandvliet
Cast:Jared Leto, Tadanobu Asano, Kippei Shiina, Shioli Kutsuna, Emile Hirsch, Raymond Nicholson, Rory Cochrane, Nao Omori, Min Tanaka
Production Country:United States
Click to Rate:
Added to Netflix:March 9, 2018
From the Daily Dot

There was a time when the words "Netflix's Jared Leto yakuza movie" might not have been instant cause for panic. In 2018, however, it should come as no surprise that The Outsider, a new Netflix original starring Leto as an American G.I. in post-World War II Japan who rises through the ranks of the yakuza, is a disaster. The film gets off to a decent start, dropping us in a Japanese prison and introducing us to Leto's Nick with no explanation. But what starts out as a sense of patience graduates into a feeling of bewilderment as we leave the intriguing setting of the prison. As Nick climbs up the yakuza ladder from there, the movie goes downhill fast.