The Titan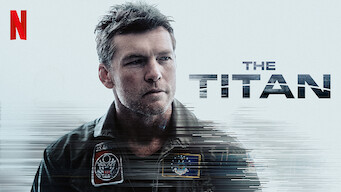 2018
TV-MA
97 min
On a bleak future Earth, a soldier endures a radical genetic transformation to save humanity. But his wife fears he's becoming more creature than man.
Genres:Dramas, Sci-Fi & Fantasy, Thrillers
Director:Lennart Ruff
Cast:Sam Worthington, Taylor Schilling, Agyness Deyn, Nathalie Emmanuel, Noah Jupe, Corey Johnson, Aleksandar Jovanovic, Diego Boneta, Tom Wilkinson
Production Country:United Kingdom, Spain, United States, Germany
Click to Rate:
Added to Netflix:March 30, 2018
From the Daily Dot

Set in 2048 with Earth on the verge of becoming uninhabitable, The Titan is about mankind's search for a new home. A potential planet has been found, but humans will have to be genetically modified in order to survive in this potential new environment. Directed by Lennart Ruff with a screenplay by Max Hurwitz, the film is captivating because inside the macro themes there's an intimate film. At the heart of the story are Lt. Rick Janssen (Sam Worthington) and Dr. Abigail Janssen (Taylor Schilling). Rick has been chosen to participate in an experiment to genetically enhance the human body to survive Titan's conditions. As an actor, Worthington never really got a fair shake from audiences. Between Terminator Salvation and Avatar, he was anointed as the next big thing and it didn't stick. He's solid here: It's a role predicated on physicality, and Worthington sells it well.