Somebody Feed Phil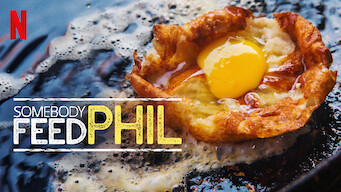 2020
TV-14
3 Seasons
"Everybody Loves Raymond" creator Phil Rosenthal travels the globe to take in the local cuisine and culture of Bangkok, Lisbon, Mexico City and more.
Genres:Docuseries, Reality TV
Cast:Philip Rosenthal
Production Country:United States
Click to Rate:
New Season Added:May 29, 2020
From the Daily Dot

In Netflix's latest travel foodie pickup, Somebody Feed Phil: The Second Course, Phil Rosenthal (Everybody Loves Raymond's creator) oozes infectious enthusiasm for all of the food he eats. Over six hour-long episodes, Rosenthal ventures out to Venice, Ireland, Buenos Aires, Copenhagen, Cape Town, and New York City, his hometown. He's no Anthony Bourdain, so don't expect him to tour the cities' underbellies or explore the sociopolitical nuances of the locales. Rosenthal is simply a man in love with food, who asks you to try everything – everything life has to offer – and find appreciation in it all.