Wild Wild Country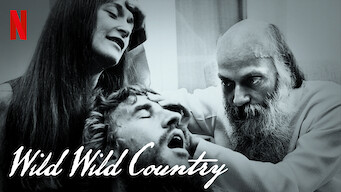 2018
TV-MA
1 Season
When a controversial cult leader builds a utopian city in the Oregon desert, conflict with the locals escalates into a national scandal.
Genres:Crime TV Shows, Docuseries
Production Country:United States
Click to Rate:
Added to Netflix:March 16, 2018
From the Daily Dot

This six-part series will both astound and frustrate you. Filmmakers Chapman and Maclain Way dug through 300 hours of footage and interviews to present the story of Bhagwan Shree Rajneesh, an Indian guru who moved his following to a ranch in Wasco County, Oregon, in 1981 in an attempt to build a utopia of religious freedom and higher thinking. As his followers, dressed in red, descended on the ranch, the neighboring working-class town of Antelope, Oregon, population roughly 40, took notice. And it only gets weirder from there.