Naked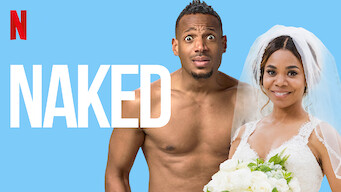 2017
TV-14
97 min
Rob's madly in love and about to be married. Unfortunately, he's also naked, stuck in an elevator and caught in a time loop.
Genres:Comedies, Romantic Movies
Director:Michael Tiddes
Cast:Marlon Wayans, Regina Hall, Dennis Haysbert, Loretta Devine, Eliza Coupe, Scott Foley, J.T. Jackson, Brian McKnight, Cory Hardrict, Neil Brown Jr., David Sheridan, Minka Kelly
Production Country:United States
Click to Rate:
Added to Netflix:August 11, 2017
From the Daily Dot

Marlon Wayans plays Rob Anderson, a substitute teacher about to get married to the love of his life. Unfortunately, the morning of his wedding, he gets cold feet. And cold everything else, because he wakes up naked in a hotel elevator. Embarrassed and confused, Rob sets out trying to figure out what happened, how he got there, and where the hell his clothes are. Unfortunately, after a series of comic misadventures... he wakes up naked in a hotel elevator again. On the morning of his wedding, again. Yes, it's Groundhog Day but with more bare ass. For a movie about a guy reliving the same events over and over, Naked ultimately proves to be completely forgettable.