The Cloverfield Paradox
2018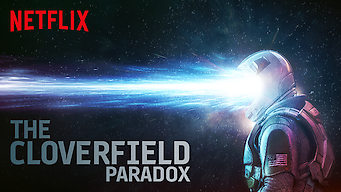 Orbiting above a planet on the brink of war, scientists test a device to solve an energy crisis and end up face-to-face with a dark alternate reality.
Added to Netflix:
February 5, 2018
From the Daily Dot
Directed by Julius Onah and featuring Black Mirror's Gugu Mbatha-Raw and Selma's David Oyelowo, The Cloverfield Paradox doesn't attempt to answer any questions from its predecessor. We never see that movie's protagonist, but we know that power running out on Earth due to some sort of catastrophic event. A multinational space mission is above Earth, trying to find a new source of energy with a particle accelerator, but when that fails, the words of a keyed-up conspiracy theorist (Donal Logue) foreshadow monsters to come – otherworldly menaces that have been briefly featured in the previous two films but never explained. We do get a final "Oh, shit" shot that neatly sets up the next film, or ties it into the first Cloverfield, depending on your interpretation.
---
---
---