Colin Quinn: The New York Story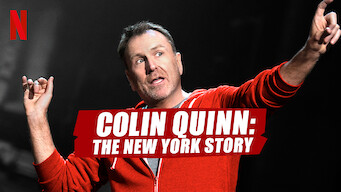 2016
TV-MA
62 min
The "SNL" veteran performs his off-Broadway show about the history of New York and the people who shape its personality. Directed by Jerry Seinfeld.
Genres:Stand-Up Comedy
Director:Jerry Seinfeld
Cast:Colin Quinn
Production Country:United States
Click to Rate:
Added to Netflix:November 18, 2016
From the Daily Dot

Quinn delivers the story of his hometown like a caffeinated history teacher, checking off decades and boroughs and ethnicities. It's an immigrant story, but also a look at New York City's ever-changing landscape. The standard setup/punchline combo does not apply here.