Dark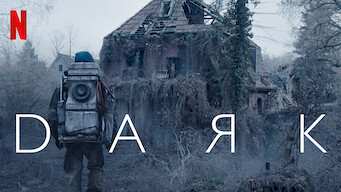 2020
TV-MA
3 Seasons
A missing child sets four families on a frantic hunt for answers as they unearth a mind-bending mystery that spans three generations.
Genres:Crime TV Shows, International TV Shows, TV Dramas
Cast:Louis Hofmann, Oliver Masucci, Jördis Triebel, Maja Schöne, Karoline Eichhorn, Sebastian Rudolph, Anatole Taubman, Mark Waschke, Stephan Kampwirth, Anne Ratte-Polle, Andreas Pietschmann, Lisa Vicari, Michael Mendl, Angela Winkler
Production Country:Germany, United States
Click to Rate:
New Season Added:June 27, 2020
From the Daily Dot

From filmmaker Baran bo Odar and writer Jantje Friese, Dark is a show about several intertwining families in the German city of Winden, and the disappearance of several local children. Its half gritty crime drama, half supernatural thriller, all modern prestige television. In the tradition of a depressing amount of series about small towns with missing children, Dark is a sort of cross between Stranger Things, Twin Peaks, and True Detective. It manages to squeeze in everything from '80s nostalgia from warnings about the dangers of nuclear power to philosophical riffs on the nature of time.