Retribution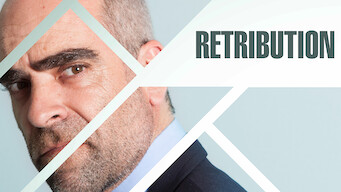 2015
TV-MA
100 min
A dishonest banker pays the ultimate price for his wrongdoings when he is held hostage in his own speeding car by a bomb-making extortionist.
Genres:International Movies, Thrillers
Director:Dani de la Torre
Cast:Luis Tosar, Javier Gutiérrez, Elvira Mínguez, Fernando Cayo, Goya Toledo, Paula del Río, Marco Sanz, Antonio Mourelos, Ricardo de Barreiro
Production Country:Spain
Click to Rate:
Added to Netflix:March 1, 2016
From the Daily Dot

Formerly called One of Us in its original iteration on the BBC, the drama winds the viewer up for a disappointing fall that leaves you wondering why you'd wasted your time with it. Retribution is a four-part miniseries about two families, joined by the marriage of Adam Elliot and Grace Douglas. Mercilessly murdered at the hands of a drug addict, these newlyweds' stories unwind curiously. But you'll discover an ending so bad you'll want to smash a hole through your TV with the Roku remote. Maybe that's why Netflix added it to our queues? So we'd all tweet about it? Retribution may end up as a cult classic, a lesson on how to find yourself locked into an interminable set of plot holes you can't write your way out of – and we fell for it.