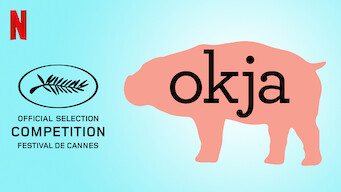 A gentle giant and the girl who raised her are caught in the crossfire between animal activism, corporate greed and scientific ethics.
Cast:
Tilda Swinton, Jake Gyllenhaal, An Seo Hyun, Paul Dano, Steven Yeun, Byun Heebong, Lily Collins, Yoon Je Moon, Shirley Henderson, Daniel Henshall, Devon Bostick, Woo Shik Choi, Giancarlo Esposito
Added to Netflix:
June 28, 2017
From the Daily Dot
Bong Joon-ho's Okja is an odd and oddly touching story about a girl, Mija, and her genetically enhanced superpig, Okja. Set in Korea and the U.S., Okja features a diverse cast, thrilling set pieces, and enough emotional moments to keep you engaged even when the film indulges its weirder aspects. Despite the film's tonal shifts, Joon-ho's agility and prowess as a filmmaker ties everything together and makes it feel if a piece. Okja is easily the best Netflix original movie to date.
---
---
---
---