Arrested Development
2019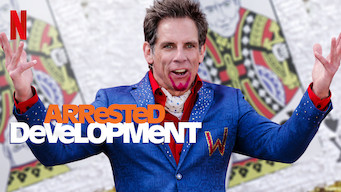 It's the Emmy-winning story of a wealthy family that lost everything, and the one son who had no choice but to keep them all together.
New Season Added:
May 29, 2018
From the Daily Dot
The fifth season of Arrested Development, attempts to correct the mistakes of season 4, and depending on your definition of "correct," mostly succeeds. This time around, the Bluths are forced to come together over two separate causes. The first is to rally behind Lindsay (Portia de Rossi) in a race for Congress; the second is to hunker down following the disappearance of Lucille Austero (Liza Minnelli), whom Lindsay ends up running in lieu of. Those who watched last season will remember the efforts of George Sr. (Jeffrey Tambor) and Lucille (Jessica Walter) to build a wall on the U.S./Mexico border, so it should come as no surprise that the Bluths are taking a little inspiration from Donald Trump this year. As the two major storylines unfold, season 5 essentially becomes part political satire, part murder-mystery spoof.
---
---
---
---